Speakers: Diverse, timely, expert perspectives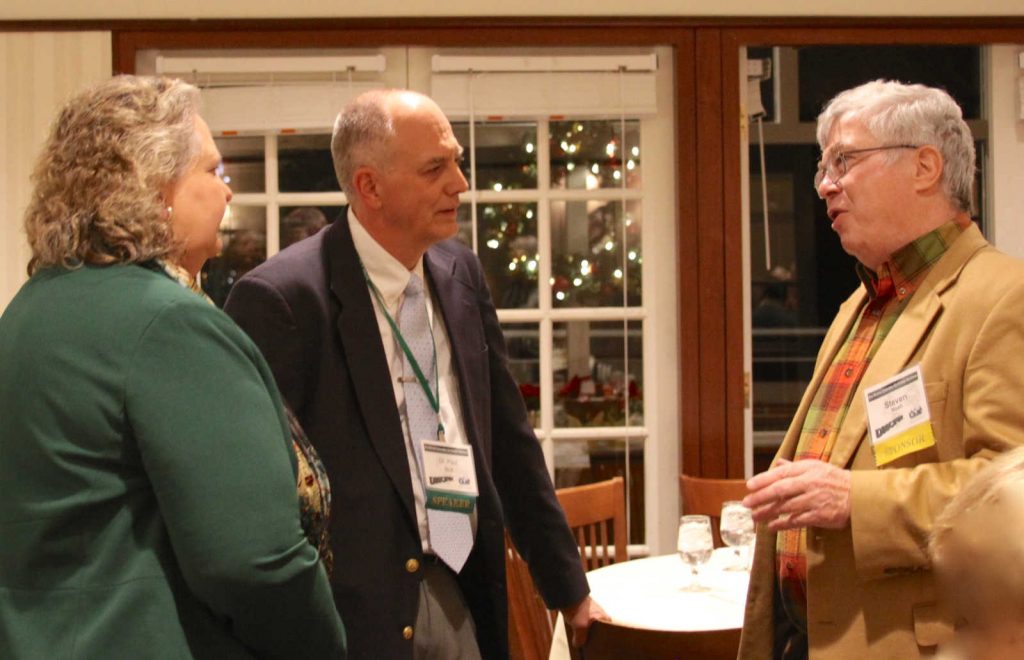 We participate in the ACFR National Speakers Program which provides prominent speakers at the ready edge of responsibility and expertise regarding timely foreign policy issues & events. We have hosted sitting Ambassadors, former Ambassadors, State Department officials, Officers of the military, policy experts & more from foreign relations organizations and consultancies in the nation.
We also feature Iowa based speakers with special expertise and experiences in foreign relations from our congressional representatives, universities, and major news outlets.
At the Committee on Foreign Relations, our monthly meetings are dedicated to advancing discourse of relevant U.S. foreign relations issues and events while supporting our non-partisan, non-profit position.  We provide a high quality personal experience with a unique intimate forum for dialogue and discussion. We support diverse, timely, well-informed perspectives that contribute to understanding concerning foreign relations.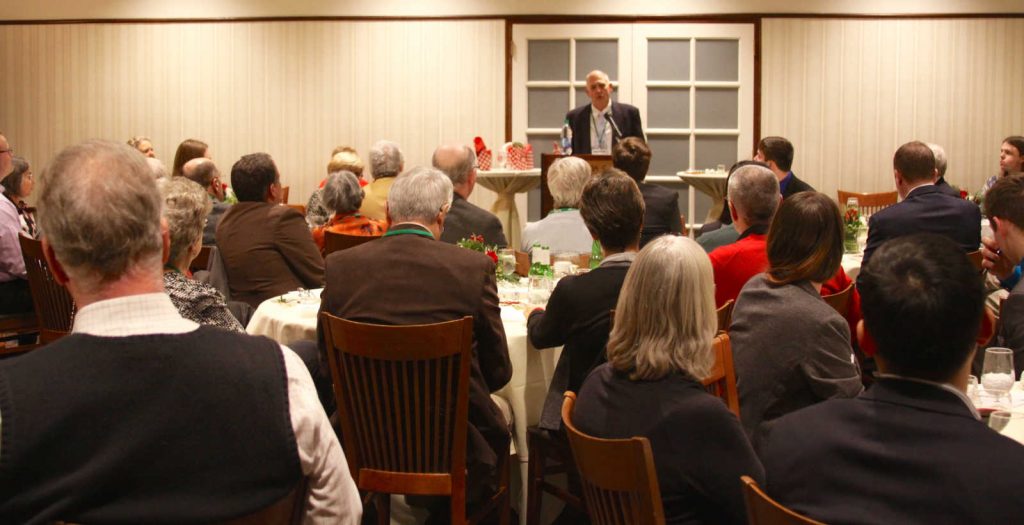 Upcoming Speakers:
Wednesday, September 14th 2022 at 6pm – Ambassador Ronald McMullen
Ron McMullen is the University of Iowa's Ambassador in Residence and is an Associate Professor of Practice. He previously served as U.S. Ambassador to the State of Eritrea from 2007 – 2010. A former career diplomat, Ron has over 30 years of global experience and has lived, worked, or traveled in 115 countries. In Burma he worked closely with pro-democracy groups and beleaguered ethnic minorities. While posted in Fiji he helped prevent civil conflict after an armed takeover of parliament. He was shot at during a riot in Sri Lanka and helped train mongooses to detect heroin. He survived a voodoo curse in the Dominican Republic and took Hillary Clinton on a tour of South Africa's Robben Island with Nelson Mandela. Between foreign assignments Ron taught for three years at the U.S. Military Academy at West Point and later served as Diplomat-In-Residence at the University of Texas at Austin. He has authored a number of scholarly works and is a three-time recipient of the State Department's Superior Honor Award. 
Ron has received a litany of academic degrees, including a Ph.D. in Political Science from the University of Iowa, and was raised in Northwood, Iowa. His talk will center around his vast experience representing the United States abroad and his perspective on diplomacy in the 21st century. 
Zoom Tutorial:
https://drive.google.com/file/d/1LuQxIFUmqXfcoJvIEDkeMBe6aLeCpRQW/view?usp=sharing
Past Speakers:
Meetings: High Quality Personal Experience
Our meetings are typically held at the Wakonda Club in Des Moines each month from September through May of the following year. Due to concerns with Covid-19 our upcoming meetings will be virtual. Please email events@gdmcfr.org for more information on virtual meetings.
Because we limit the size of the membership and the size of the venue, we provide a unique intimate format for our members…giving the opportunity to meet the speaker, engage in discussion, and gain additional knowledge and information.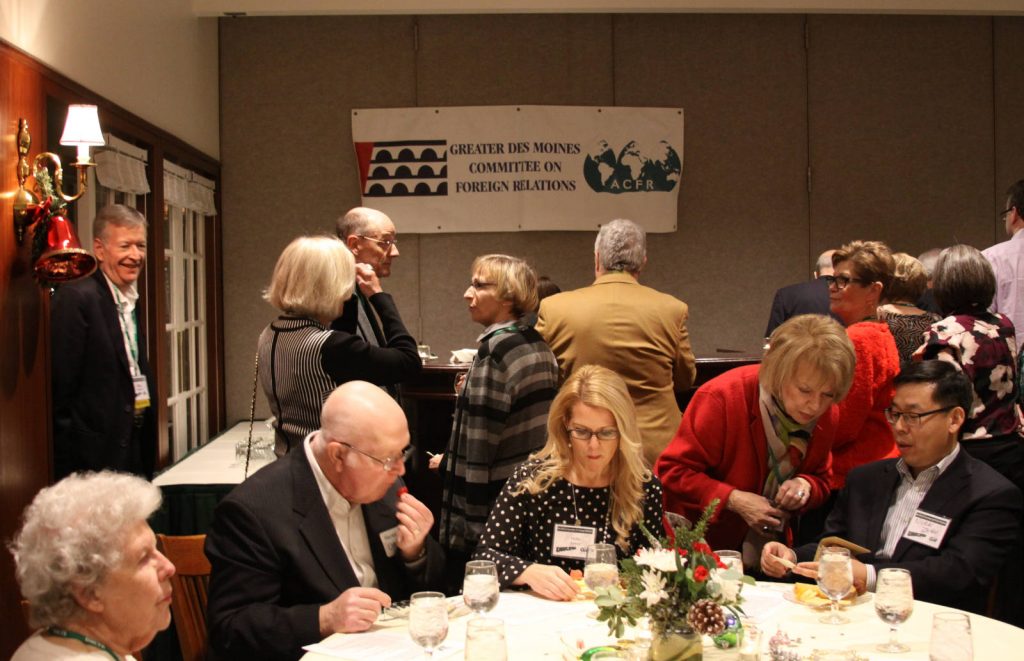 Agenda & Venue
Our meetings are usually held at the Wakonda Club, 3915 Fleur Drive, Des Moines, Iowa. *Meetings are virtual until further notice*
Virtual agenda:
6:00PM Introduction of the speaker
6:05PM Speaker's presentation
6:30PM Q&A
The typical agenda includes:
5:30PM Reception with the speaker
6:15PM Speaker's presentation and Q&A
7:30PM Wrap up and closing comments