Speakers: Diverse, timely, expert perspectives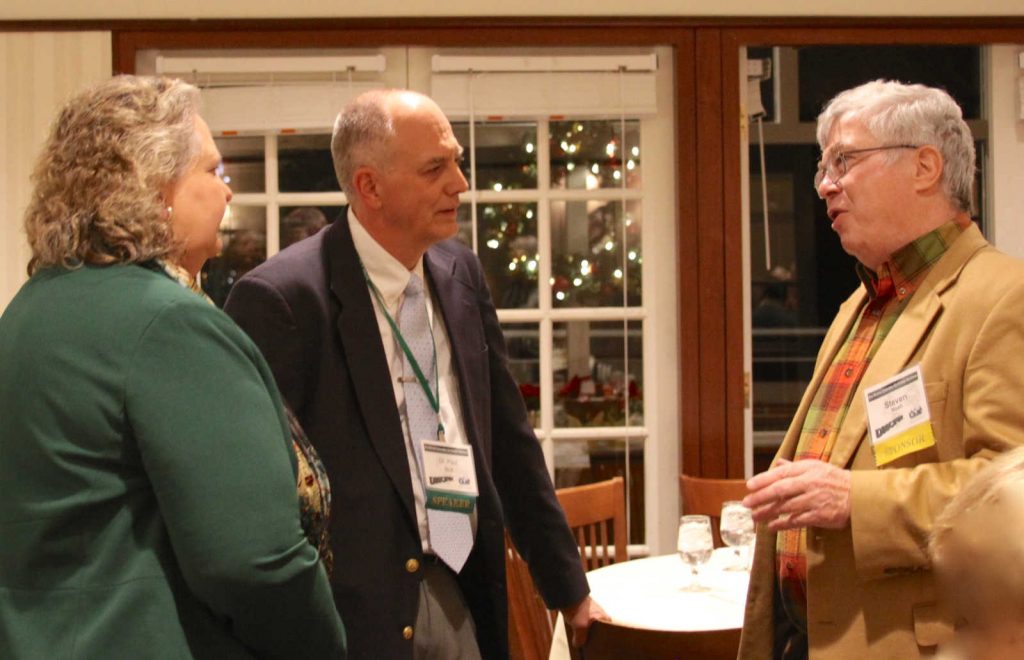 We participate in the ACFR National Speakers Program which provides prominent speakers at the ready edge of responsibility and expertise regarding timely foreign policy issues & events. We have hosted sitting Ambassadors, former Ambassadors, State Department officials, Officers of the military, policy experts & more from foreign relations organizations and consultancies in the nation.
We also feature Iowa based speakers with special expertise and experiences in foreign relations from our congressional representatives, universities, and major news outlets.
At the Committee on Foreign Relations, our monthly meetings are dedicated to advancing discourse of relevant U.S. foreign relations issues and events while supporting our non-partisan, non-profit position.  We provide a high quality personal experience with a unique intimate forum for dialogue and discussion. We support diverse, timely, well-informed perspectives that contribute to understanding concerning foreign relations.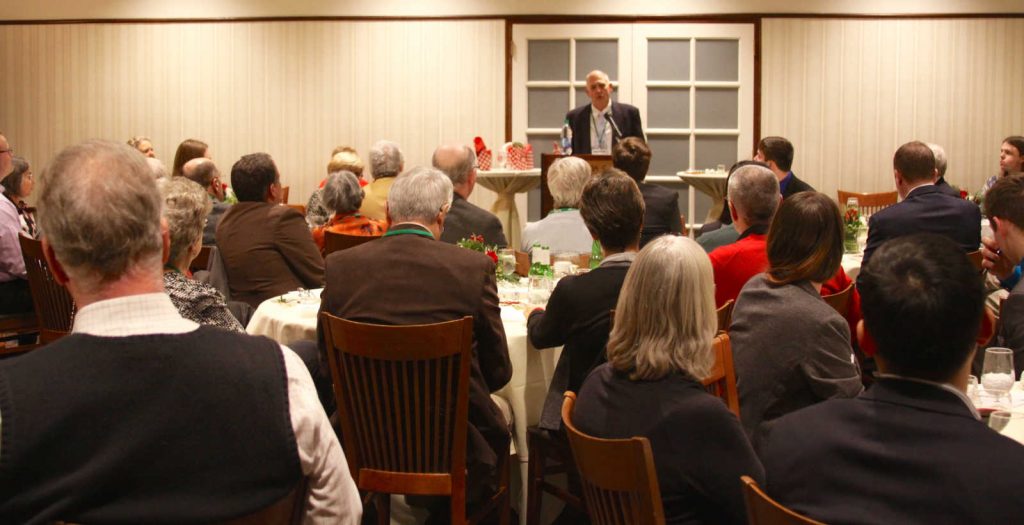 Upcoming Speakers:
Please click on the date listed below to RSVP!
The March 17th event has been postponed.
Tuesday, March 17th, 2020 – A. Kadir Yildirim
American Foreign Policy in a Changing Middle East
A.Kadir Yildirim is a Fellow for the Middle East at Rice University's Baker Institute for Public Policy. His main research interests include politics and religion, political Islam, politics of the Middle East, and Turkish politics.
Yildirim's book, "Muslim Democratic Parties in the Middle East: Economy and Politics of Islamist Moderation," analyzes Islamist parties' moderation trajectories and the impact of economic liberalization processes on moderation in Egypt, Morocco, and Turkey. His current book project addresses the effect of religious institutions on religious party evolution comparatively in the Middle East and Western Europe (tentatively titled, Breaking with God: Institutions and Religious Party Evolution in Western Europe and the Middle East). He is the recipient of Smith Richardson Foundation's prestigious Strategy & Policy Fellows grant in support of his book project.
Yildirim leads two research projects at the Institute. In a Carnegie Corporation of New York funded research project, Yildirim and his colleagues examine pluralism and inclusion in the Middle East since the beginning of the Arab Spring protests. In a separate project funded by the Henry R. Luce Foundation, Yildirim analyzes the relationship between religious authority and the U.S. foreign policy in the Middle East, using experimental survey design.
He published in journals such as Party Politics, Politics & Religion, Comparative European Politics, Representation, Democratization, Middle Eastern Studies, Sociology of Islam, and Soccer & Society. Yildirim's opinion pieces have appeared in the Washington Post, Huffington Post, and Al Jazeera. Previously, Yildirim was a faculty member at Furman University and a postdoctoral fellow at Princeton University's Niehaus Center.
He holds a Ph.D. in political science from the Ohio State University, where he also earned an M.A. degree. He received his B.A. from Bilkent University in Ankara, Turkey.
Wednesday, May 12th – Secretary Tom Vilsack
China – US Competition. Is not what you think.
Tom Vilsack became president and CEO of the U.S. Dairy Export Council (USDEC) in February 2017, after serving eight years as the nation's 30th Secretary of Agriculture.
Vilsack provides strategic leadership and oversight of USDEC's global promotional and research activities, regulatory affairs and trade policy initiatives. This includes working with industry leaders to develop a long-term vision for building sales and consumer trust in U.S. dairy. Together with the USDEC board, he creates strategies to successfully achieve the shared vision. He serves as the organization's primary spokesperson and ambassador to a host of global and domestic stakeholders.
As leader of the U.S. Department of Agriculture (USDA), Vilsack worked diligently to strengthen the American agricultural economy, build vibrant rural communities and create new markets for the tremendous innovation of rural America. During his tenure, Vilsack fought to put Americans back to work and to create a strong and sustainable economy. Under his leadership, USDA supported America's farmers, ranchers and growers, who are driving the rural economy forward, provided food assistance to millions of Americans, carried out unprecedented conservation efforts, made record investments in our rural communities and helped provide a safe, sufficient and nutritious food supply for the American people.
Prior to his appointment, he served two terms as the Governor of Iowa, in the Iowa State Senate and as the mayor of Mt. Pleasant, Iowa. Vilsack received his bachelor's degree from Hamilton College and his law degree from Albany Law School in New York.
Vilsack has been honored for his public service and work to advance American agriculture by the Congressional Hunger Center, Global Child Nutrition Foundation, U.S. Global Leadership Coalition, National Corn Growers Association, American Farm Bureau and National Farmers Union.
A native of Pittsburgh, PA, Vilsack was born into an orphanage and adopted in 1951. After graduating from law school, Vilsack moved to Mt. Pleasant Iowa, his wife Christie's hometown, where he practiced law. They have two adult sons, two daughters-in-law, and four grandchildren.
Past Speakers:
Meetings: High Quality Personal Experience
Our meetings are held at the Wakonda Club in Des Moines each month from September through May of the following year. Because we limit the size of the membership and the size of the venue, we provide a unique intimate format for our members…giving the opportunity to meet the speaker, engage in discussion, and gain additional knowledge and information.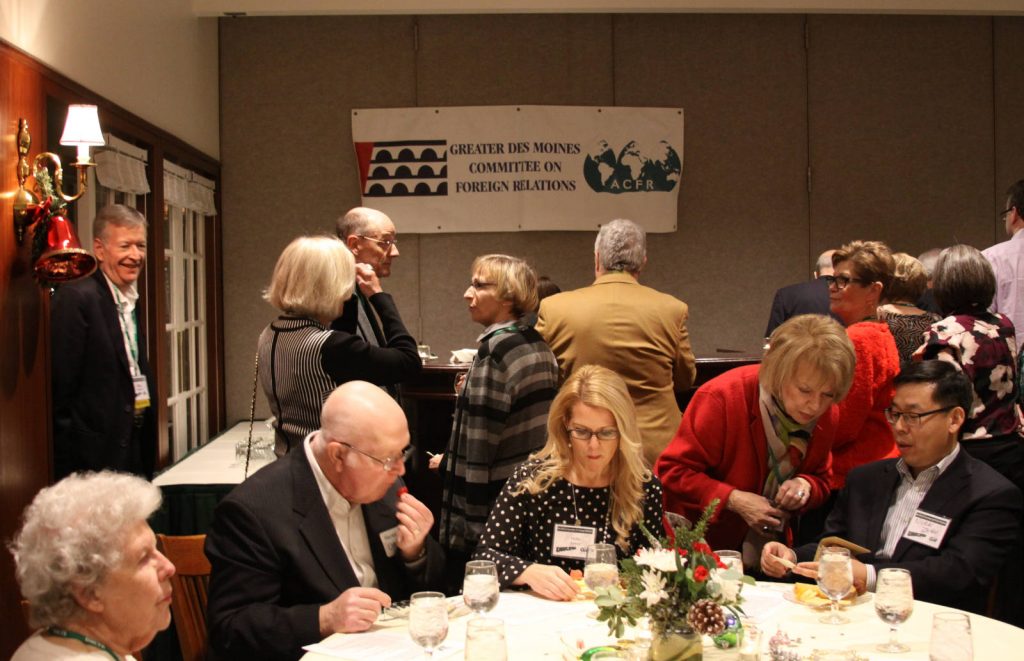 Agenda & Venue
Our meetings are usually held at the Wakonda Club, 3915 Fleur Drive, Des Moines,  Iowa.
The typical agenda includes:
5:30PM Reception with the speaker
6:15PM Speaker's presentation and Q&A
7:30PM Wrap up and closing comments