Speakers: Diverse, timely, expert perspectives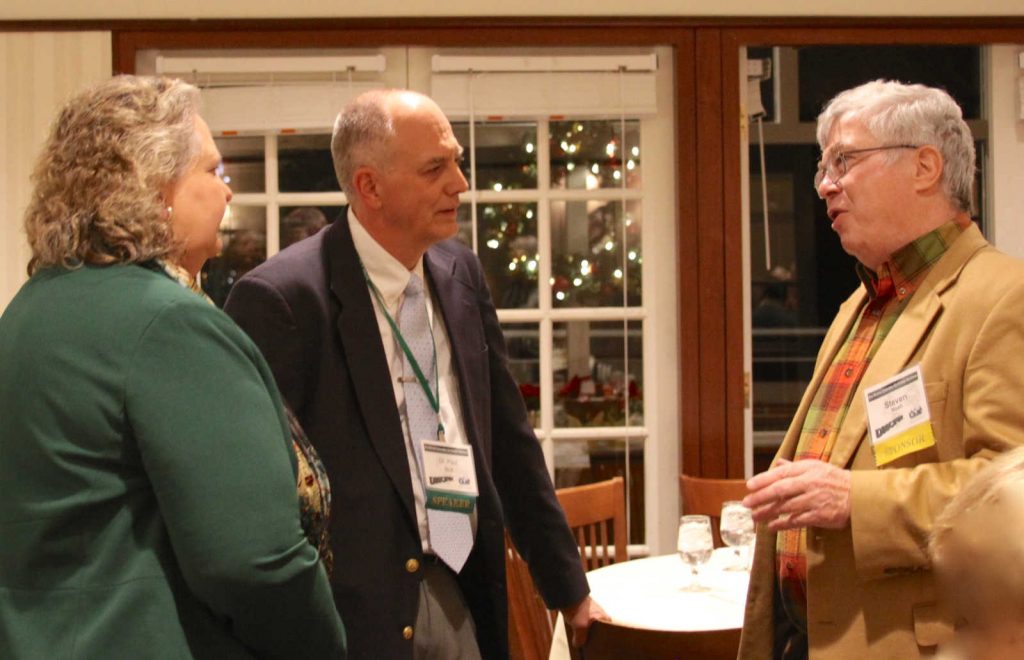 We participate in the ACFR National Speakers Program which provides prominent speakers at the ready edge of responsibility and expertise regarding timely foreign policy issues & events. We have hosted sitting Ambassadors, former Ambassadors, State Department officials, Officers of the military, policy experts & more from foreign relations organizations and consultancies in the nation.
We also feature Iowa based speakers with special expertise and experiences in foreign relations from our congressional representatives, universities, and major news outlets.
At the Committee on Foreign Relations, our monthly meetings are dedicated to advancing discourse of relevant U.S. foreign relations issues and events while supporting our non-partisan, non-profit position.  We provide a high quality personal experience with a unique intimate forum for dialogue and discussion. We support diverse, timely, well-informed perspectives that contribute to understanding concerning foreign relations.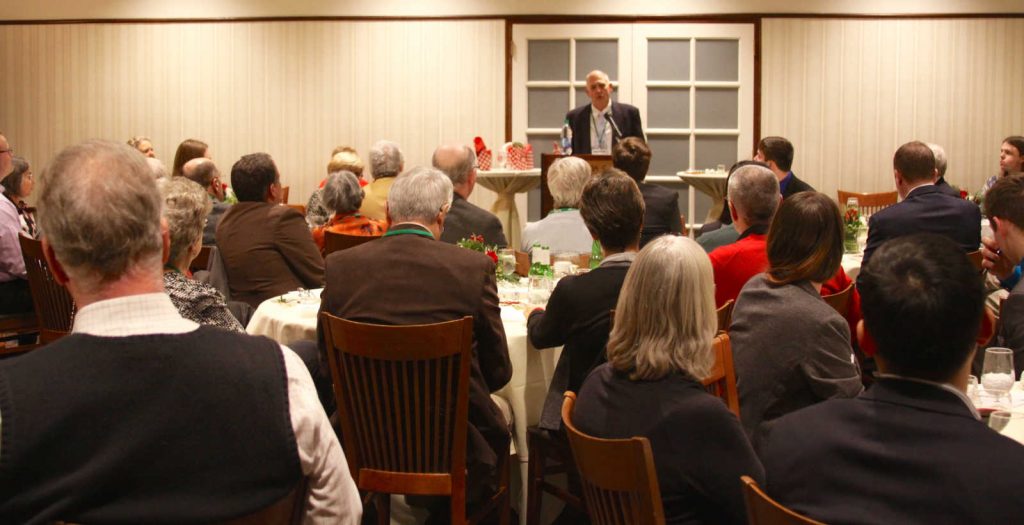 Upcoming Speakers:
Please click on the date listed below to RSVP!
Thursday, February 27th, 2020 – Olena Lennon
U.S. Strategic Interests in Ukraine
EXPERTISE
U.S. Foreign Policy Conflict Resolution and Peacebuilding Post-Cold War National Security Ukraine Russia and Eurasia Russia
AFFILIATION
Adjunct Professor of Political Science and National Security, University of New Haven
WILSON CENTER PROJECTS
Lobbying for Ukraine: Perceptions of Advocacy Groups in the Washington, D.C. Area on New Challenges and Opportunities in Influencing the U.S.'s Foreign Policy
Thursday, January 30th, 2020 – Austin Dean
Austin Dean is Assistant Professor of History at the University of Nevada, Las Vegas. He specializes in Modern Chinese history and is the author of China and the End of Global Silver, 1873-1937 (Cornell University Press, Fall 2020). He has also written for a general audience in The Los Angeles Review of Books.
U.S-China Relations: How did we get here?
In the past three years, politicians, scholars, journalists and commentators, in China and the United States, have tried to explain the past, present, and future of U.S.-China Relations. Are the two countries headed toward a new Cold War? Was the U.S. policy of engagement with China a failure? This talk will analyze the contours of different narratives in the United States and China that seek to explain the downturn in U.S-China Relations and probe the assumptions behind them.
Recommended podcast from Mr. Dean:
Heartland Mainland: The Iowa China Podcast
Past Speakers:
Meetings: High Quality Personal Experience
Our meetings are held at the Wakonda Club in Des Moines each month from September through May of the following year. Because we limit the size of the membership and the size of the venue, we provide a unique intimate format for our members…giving the opportunity to meet the speaker, engage in discussion, and gain additional knowledge and information.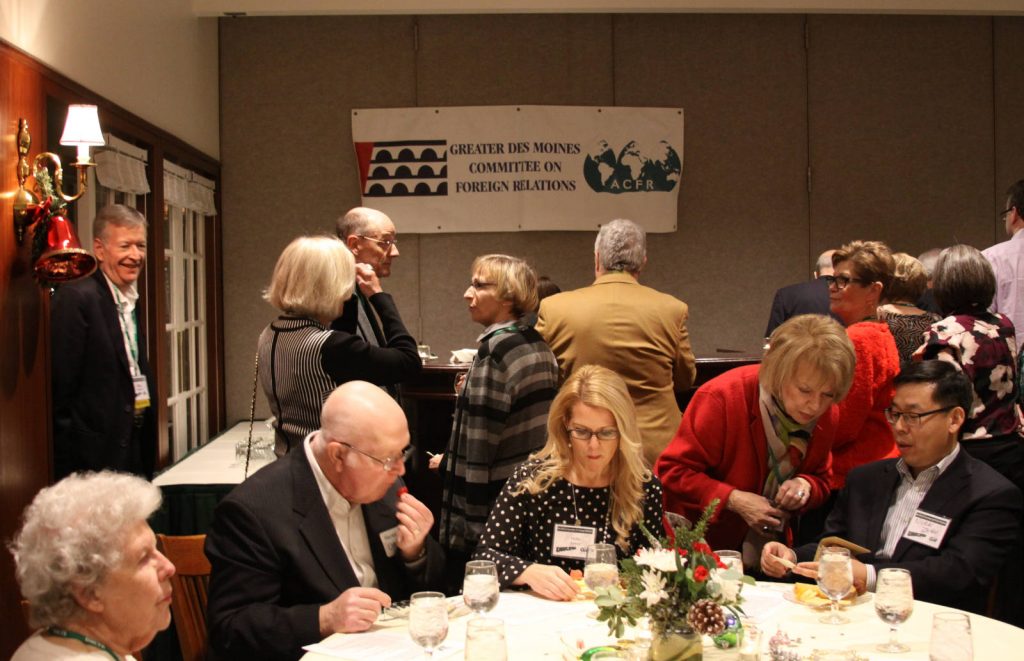 Agenda & Venue
Our meetings are usually held at the Wakonda Club, 3915 Fleur Drive, Des Moines,  Iowa.
The typical agenda includes:
5:30PM Reception with the speaker
6:15PM Speaker's presentation and Q&A
7:30PM Wrap up and closing comments