Speakers: Diverse, timely, expert perspectives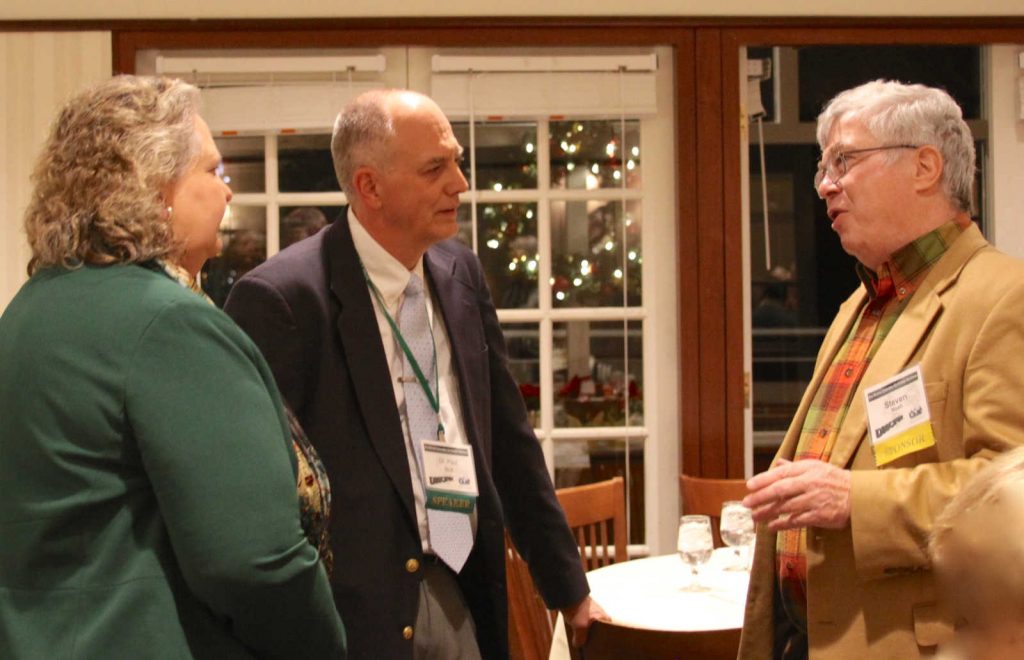 We participate in the ACFR National Speakers Program which provides prominent speakers at the ready edge of responsibility and expertise regarding timely foreign policy issues & events. We have hosted sitting Ambassadors, former Ambassadors, State Department officials, Officers of the military, policy experts & more from foreign relations organizations and consultancies in the nation.
We also feature Iowa based speakers with special expertise and experiences in foreign relations from our congressional representatives, universities, and major news outlets.
At the Committee on Foreign Relations, our monthly meetings are dedicated to advancing discourse of relevant U.S. foreign relations issues and events while supporting our non-partisan, non-profit position.  We provide a high quality personal experience with a unique intimate forum for dialogue and discussion. We support diverse, timely, well-informed perspectives that contribute to understanding concerning foreign relations.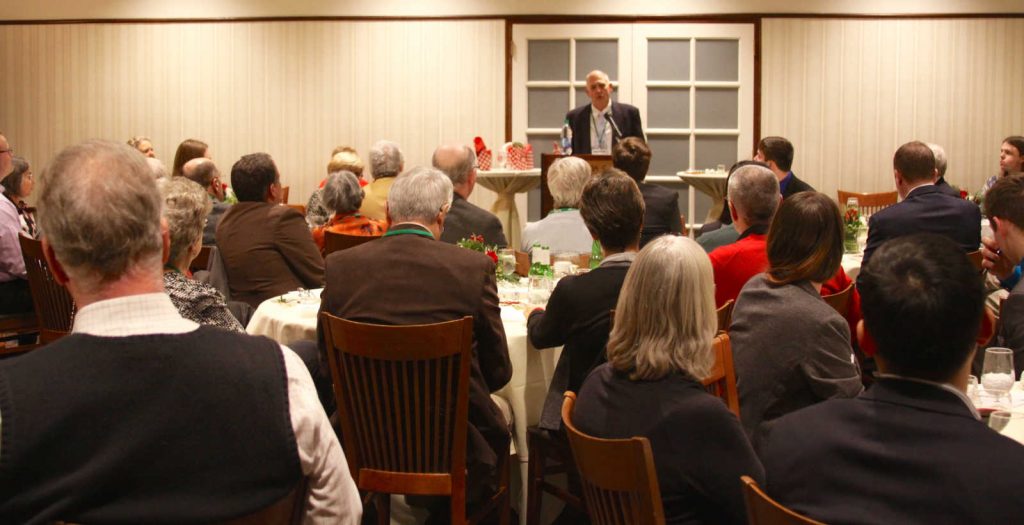 Upcoming Speakers:
Wednesday, January 18th 2023 at 6pm at Wakonda Club – Michael Kugelman
Michael Kugelman, is the Deputy Director of the Asia Program and Senior Associate for South Asia at the Wilson Center.   Mr. Kugelman is a leading specialist on Afghanistan, India, and Pakistan and their relations with the United States. The editor or co-editor of 11 books, he has written for The New York Times, Foreign Policy, Foreign Affairs, and other publications, covering topics ranging from U.S. policy in Afghanistan to terrorism to water, energy, and food security in the region.
Mr. Kugelman's talk will focus on India-Pakistan conflict risk as the main topic, while also covering the Belt and Road Initiative issue
Full Bio for Michael Kugelman
Mr. Kugelman is the Asia Program Deputy Director and Senior Associate for South Asia at the Woodrow Wilson Center, where he is responsible for research, programming, and publications on the region. His main specialty is Pakistan, India, and Afghanistan and U.S. relations with each of them. Mr. Kugelman writes monthly columns for Foreign Policy's South Asia Channel and monthly commentaries for War on the Rocks. He also contributes regular pieces to the Wall Street Journal's Think Tank blog. He has published op-eds and commentaries in the New York Times, Los Angeles Times, Politico,CNN.com, Bloomberg View, The Diplomat, Al Jazeera, and The National Interest, among others. He has been interviewed by numerous major media outlets including the New York Times, Washington Post, Financial Times, Guardian, Christian Science Monitor, National Geographic, BBC, CNN, NPR, and Voice of America. He has also produced a number of longer publications on South Asia, including the edited volumes Pakistan's Interminable Energy Crisis: Is There Any Way Out? (Wilson Center, 2015), Pakistan's Runaway Urbanization: What Can Be Done? (Wilson Center, 2014), and India's Contemporary Security Challenges (Wilson Center, 2013). He has published policy briefs, journal articles, and book chapters on issues ranging from Pakistani youth and social media to India's energy security strategy and transboundary water management in South Asia.
Mr. Kugelman received his M.A. in law and diplomacy from the Fletcher School at Tufts University. He received his B.A. from American University's School of International Service.
Past Speakers:
Meetings: High Quality Personal Experience
For the 2022 – 2023 season our meetings will be held at Glen Oaks Country Club in West Des Moines. We meet each month from September through May of the following year. Please email events@gdmcfr.org for more information.
Because we limit the size of the membership and the size of the venue, we provide a unique intimate format for our members…giving the opportunity to meet the speaker, engage in discussion, and gain additional knowledge and information.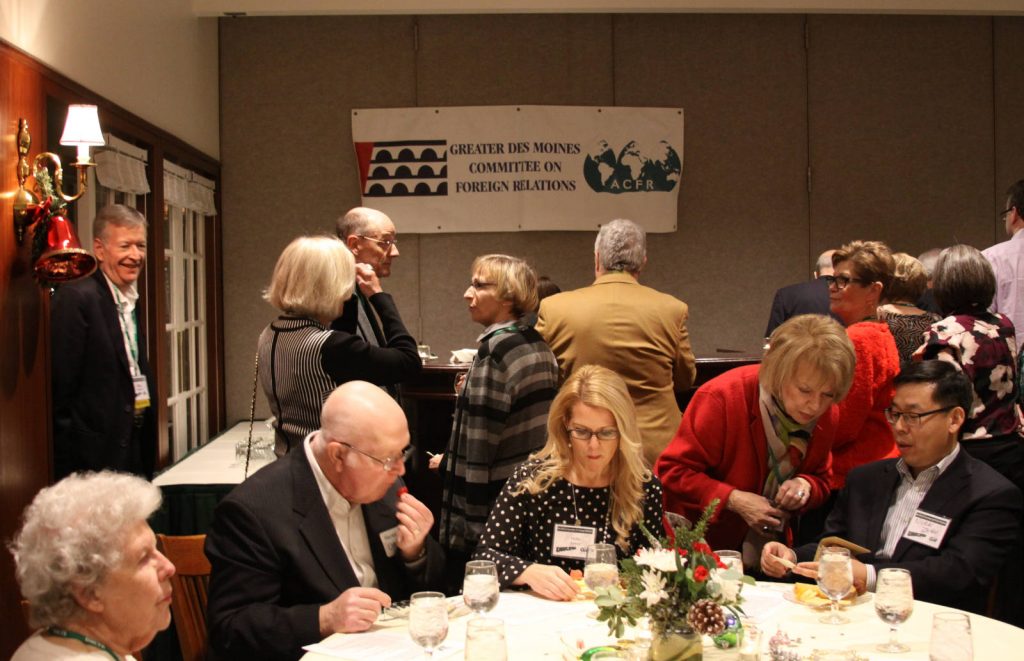 Agenda & Venue
Our meetings are currently being held at Glen Oaks Country Club, 1401 Glen Oaks Dr, West Des Moines, IA 50266.
The typical agenda includes:
6:00PM – Reception and Happy Hour with the speaker
6:30PM – Speaker's presentation and Q&A
7:30PM Wrap up and closing comments