Speakers: Diverse, timely, expert perspectives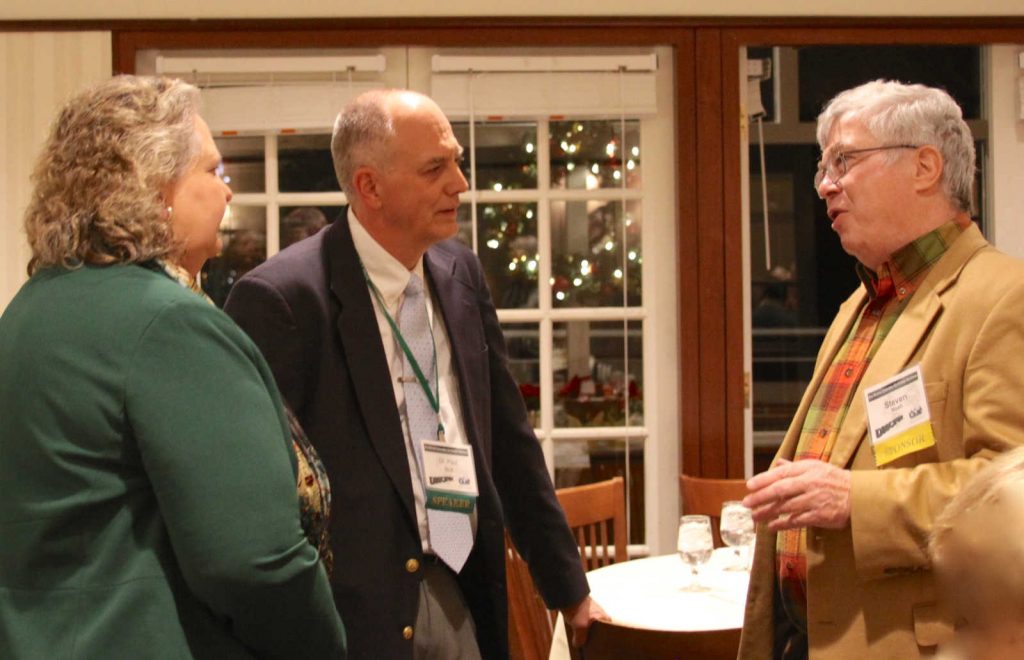 We participate in the ACFR National Speakers Program which provides prominent speakers at the ready edge of responsibility and expertise regarding timely foreign policy issues & events. We have hosted sitting Ambassadors, former Ambassadors, State Department officials, Officers of the military, policy experts & more from foreign relations organizations and consultancies in the nation.
We also feature Iowa based speakers with special expertise and experiences in foreign relations from our congressional representatives, universities, and major news outlets.
At the Committee on Foreign Relations, our monthly meetings are dedicated to advancing discourse of relevant U.S. foreign relations issues and events while supporting our non-partisan, non-profit position.  We provide a high quality personal experience with a unique intimate forum for dialogue and discussion. We support diverse, timely, well-informed perspectives that contribute to understanding concerning foreign relations.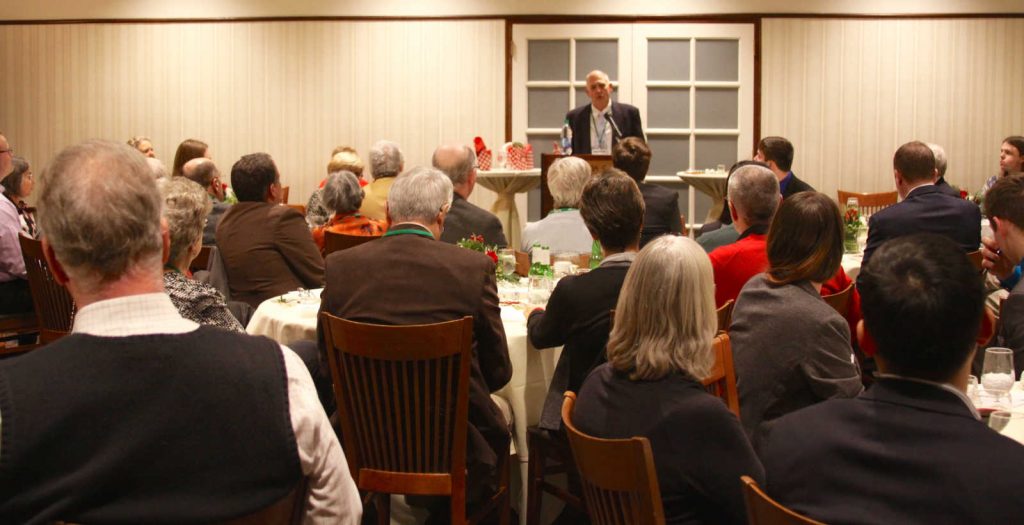 Upcoming Speakers:
Please click on the date listed below to RSVP!
Tuesday, October 15th – Joe Bryan and John Morton
"Rapidly falling prices for advanced energy technologies and commitments by countries around the world to reduce CO2 emissions are causing tectonic shifts in global energy markets.  At the same time, the impacts of a changing climate are placing new demands on the United States military while also impacting key capabilities.  The discussion will focus on the challenges and opportunities these developments present and why US leadership on climate and advanced energy is critical to US military capability, long-term economic competitiveness, international trade, and diplomacy."
Joe Bryan is a senior fellow with the Atlantic Council's Global Energy Center. He is also principal at Muswell Orange, LLC, a clean energy consulting firm. Joe previously served as deputy assistant secretary of the Navy for energy where he was responsible for policies relating to the department's installation and operational energy programs. He was a proponent for improving energy efficiency and expanding the use of renewable energy to extend the operational reach of the force and reduce risks associated with logistics support. He also led efforts to improve energy resiliency, promote investments in energy efficiency and distributed generation, and rethink mobility on Navy and Marine Corps installations.
John E. Morton is a senior fellow with the Atlantic Council's Global Energy Center. He is the former White House senior director for energy and climate change at the National Security Council and brings more than twenty years of experience in emerging markets, investment finance, and economic and environmental policy. In his White House role, Mr. Morton had overall responsibility for coordinating the Obama Administration's policies and strategies on international energy and climate change issues. Earlier in the Administration, Mr. Morton was the chief of staff and chief operating officer of the Overseas Private Investment Corporation (OPIC). At OPIC, Mr. Morton managed the Agency's day-to-day operations, including its 250 employees and $20 billion investment portfolio in over one hundred countries. Previously, Mr. Morton was OPIC's vice president for investment policy where he oversaw the Agency's focus on environmental stewardship and sustainability, overseeing a tenfold growth in OPIC's lending to the renewable energy sector.
Tuesday, November 19th – Katya Rimkunas
Latin America: From Crises to Opportunities
Katya Rimkunas currently serves as the deputy director for Latin America and Caribbean programs.  In this capacity she leads and manages programs on strengthening democratic institutions and processes in more than 12 countries, and oversees the Institute's Washington-based and regional staff.
Rimkunas joined IRI in 2005 managing programs in Cuba, Mexico and Brazil.  She has covered almost every country in which IRI works in Latin America including Colombia, Guatemala, Peru and Bolivia and oversaw the opening and expansion of offices in El Salvador and Nicaragua.  She has led successful assessment missions to Panama and St. Lucia, establishing IRI's program in Panama and became the division's senior advisor on innovative programming, strategy and working in closed societies.
An expert in implementing programs on issue-based policy development, democratic governance, civil society strengthening and government accountability, Rimkunas has provided consultations and trainings to local Institute partners and program participants on a variety of issues ranging from organizational-capacity building to long-term sustainability to grassroots outreach.  She has also observed elections in Nigeria and Nicaragua.
Prior to joining IRI, Rimkunas worked in the office of Senator John McCain, who chairs IRI's Board of Directors.  She was born in Peru, but grew up in Arizona and graduated from the University of Arizona with a degree in political science and Latin American studies.  She is also a graduate of the Women's Campaign School at Yale.  Rimkunas is a native Spanish speaker.
Past Speakers:
Meetings: High Quality Personal Experience
Our meetings are held at the Wakonda Club in Des Moines each month from September through May of the following year. Because we limit the size of the membership and the size of the venue, we provide a unique intimate format for our members…giving the opportunity to meet the speaker, engage in discussion, and gain additional knowledge and information.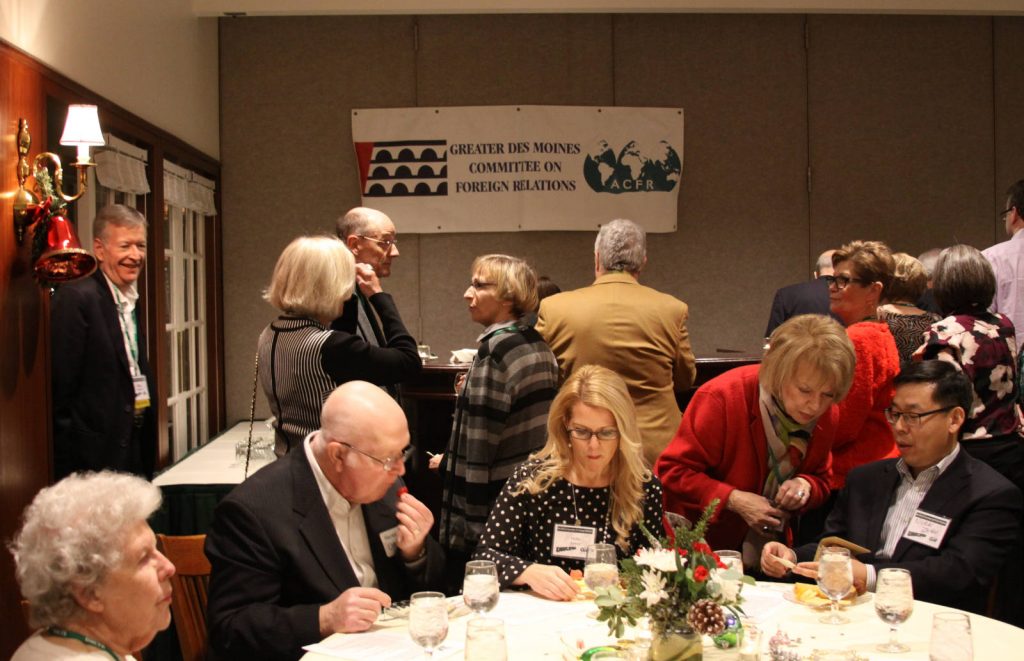 Agenda & Venue
Our meetings are usually held at the Wakonda Club, 3915 Fleur Drive, Des Moines,  Iowa.
The typical agenda includes:
5:15PM Reception with the speaker
6:15PM Speaker's presentation and Q&A
7:30PM Wrap up and closing comments