Speakers: Diverse, timely, expert perspectives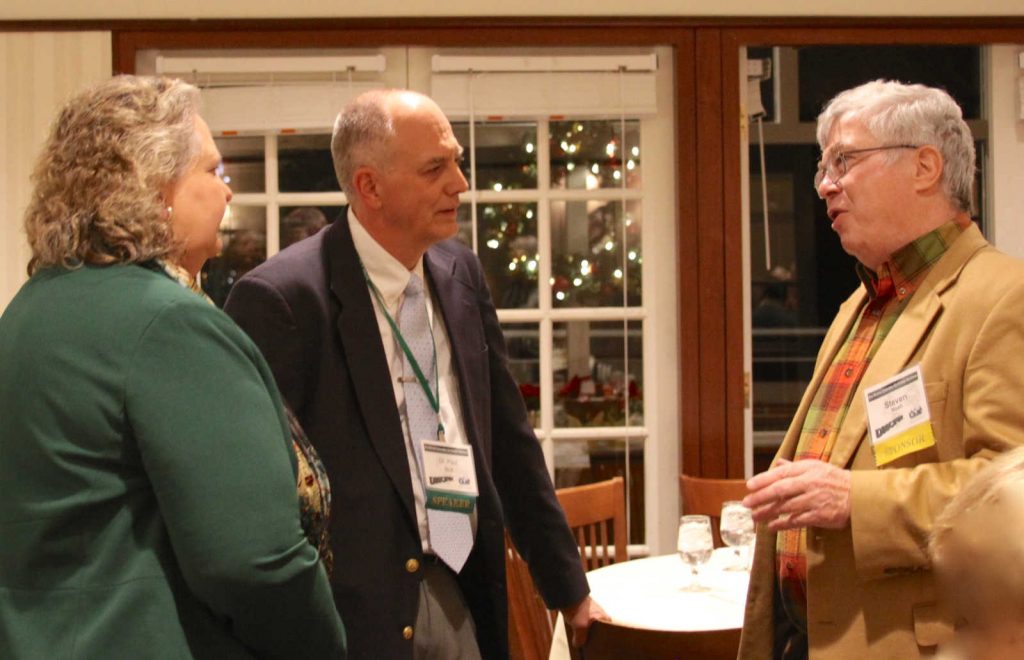 We participate in the ACFR National Speakers Program which provides prominent speakers at the ready edge of responsibility and expertise regarding timely foreign policy issues & events. We have hosted sitting Ambassadors, former Ambassadors, State Department officials, Officers of the military, policy experts & more from foreign relations organizations and consultancies in the nation.
We also feature Iowa based speakers with special expertise and experiences in foreign relations from our congressional representatives, universities, and major news outlets.
At the Committee on Foreign Relations, our monthly meetings are dedicated to advancing discourse of relevant U.S. foreign relations issues and events while supporting our non-partisan, non-profit position.  We provide a high quality personal experience with a unique intimate forum for dialogue and discussion. We support diverse, timely, well-informed perspectives that contribute to understanding concerning foreign relations.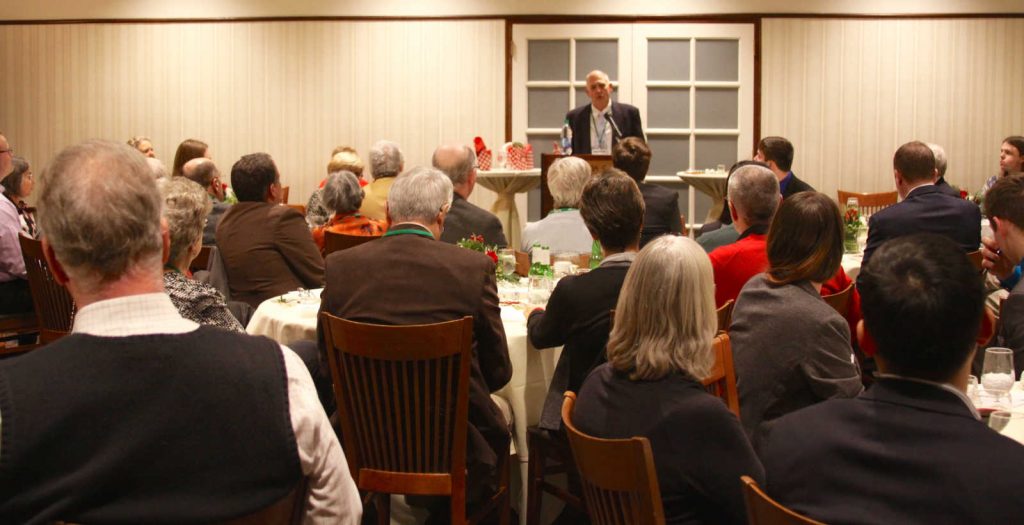 Upcoming Speakers:
Please click on the speaker's name to RSVP!
February 12th, 2019 – Thomas Garrett
Mr. Garrett brings more than three decades of experience in the field of politics and advocacy. Most recently, he supported reformers and democrats across the world with his work at the International Republican Institute (IRI), a nonprofit, nonpartisan organization that supports democracy, civil society, women and youth political empowerment and democratic governance in more than 80 countries.
Thomas E. Garrett joined IRI in 1994, first serving as a resident program director in Ukraine and overseeing democracy strengthening programs in Ukraine, Belarus and Moldova. He left the region in 2000 to serve as IRI's resident advisor to Mongolia's parliament and later moved to Indonesia to oversee a program of political party, public opinion research and support to local government. Returning to Washington, D.C., he was regional director for Middle East and North Africa and, in 2009, he was made vice president for programs, responsible for a global portfolio of over 200 staff in offices in 32 countries.
Over the past 23 years, Garrett directly led more than 325 training programs on topics relating to political participation. He worked on election observation missions in Afghanistan, Albania, Azerbaijan, Egypt, Mali, Mongolia, Pakistan, Russia, the Solomon Islands, Timor-Leste, Tunisia and Ukraine.
He holds a master's degree in diplomacy and international relations and undergraduate degree in political science.
March 13th, 2019 – Robert Donaldson and Charles Ziegler
Past Speakers:
Meetings: High Quality Personal Experience
Our meetings are held at the Wakonda Club in Des Moines each month from September through May of the following year. Because we limit the size of the membership and the size of the venue, we provide a unique intimate format for our members…giving the opportunity to meet the speaker, engage in discussion, and gain additional knowledge and information.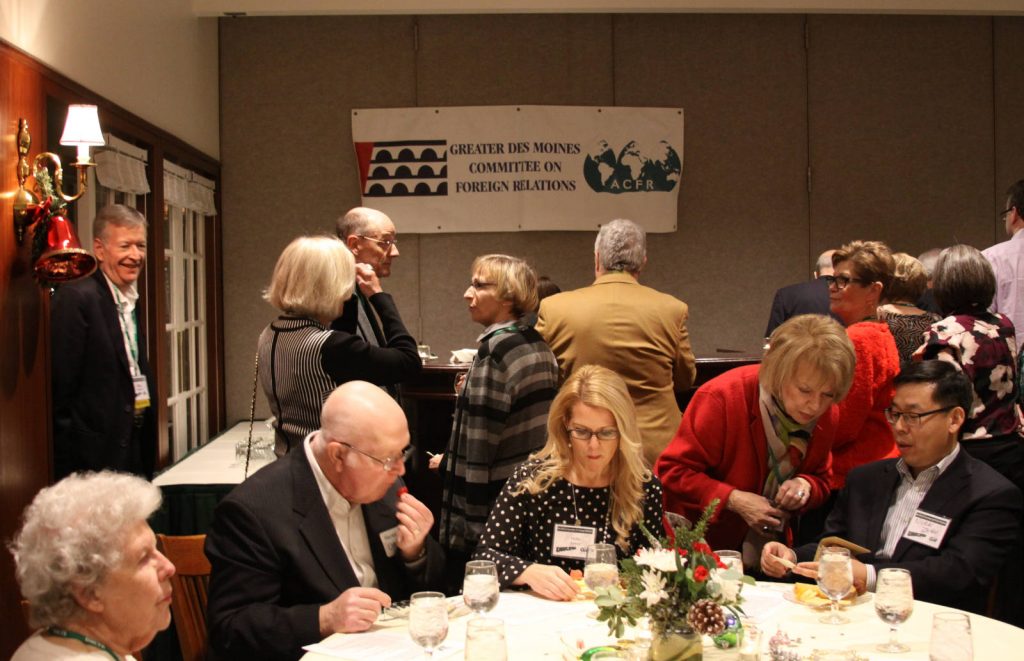 Agenda & Venue
Our meetings are usually held at the Wakonda Club, 3915 Fleur Drive, Des Moines,  Iowa.
The typical agenda includes:
5:15PM Reception with the speaker
6:15PM Speaker's presentation and Q&A
7:30PM Wrap up and closing comments