Speakers: Diverse, timely, expert perspectives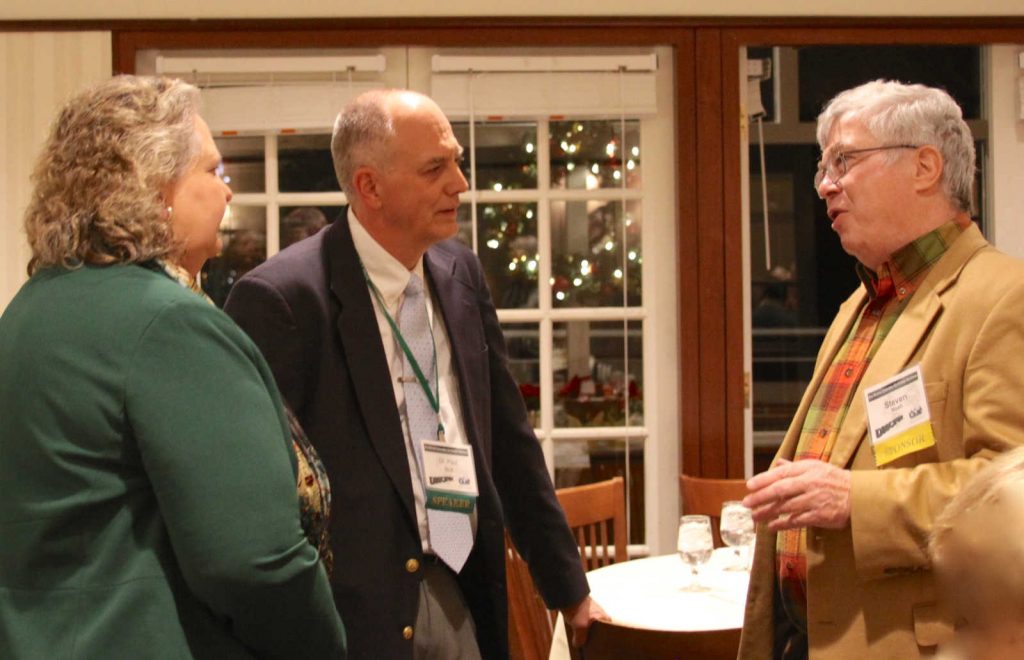 We participate in the ACFR National Speakers Program which provides prominent speakers at the ready edge of responsibility and expertise regarding timely foreign policy issues & events. We have hosted sitting Ambassadors, former Ambassadors, State Department officials, Officers of the military, policy experts & more from foreign relations organizations and consultancies in the nation.
We also feature Iowa based speakers with special expertise and experiences in foreign relations from our congressional representatives, universities, and major news outlets.
At the Committee on Foreign Relations, our monthly meetings are dedicated to advancing discourse of relevant U.S. foreign relations issues and events while supporting our non-partisan, non-profit position.  We provide a high quality personal experience with a unique intimate forum for dialogue and discussion. We support diverse, timely, well-informed perspectives that contribute to understanding concerning foreign relations.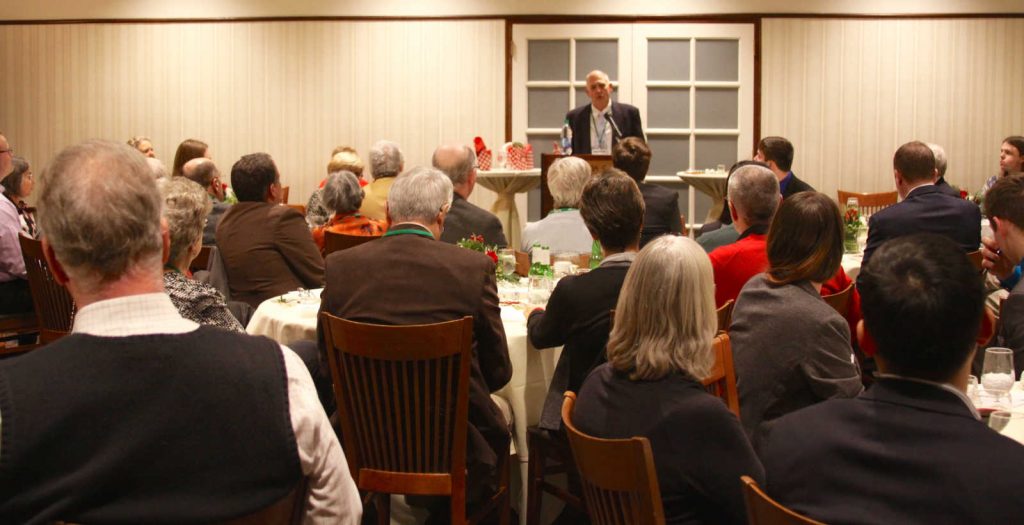 Upcoming Speakers:
Jason Marczak
Topic: Current affairs in Latin America.
Jason Marczak is the director of the Atlantic Council's Latin America Center, which seeks to promote a stronger partnership between Latin America, the United States, and Europe based on shared values and common strategic interests. Marczak holds a bachelor's degree from Tufts University and a master's degree in international affairs and economics from the Johns Hopkins University Paul Nitze School of Advanced International Studies. He has over twenty years of expertise in regional economics, politics, and development, working with high-level policymakers and private-sector leaders to shape public policy. Since taking over as the director of the Latin America Center, among other priorities, he has overseen development of a multi-faceted campaign focused on a reconstruction of Venezuela's democratic institutions, and most recently, has led the center in its new efforts to map a post-COVID recovery for the region.
Date: Tuesday, March 16th @ 6pm (CST) *VIRTUAL* 
In addition, since 2016, Marczak has been an adjunct professor at The George Washington University's Elliot School of International Affairs. He frequently provides English-and-Spanish language commentary on political and economic issues in Latin America with appearances in hundreds of US and regional press outlets. He is a frequent op-ed contributor to major media outlets, a sought-after speaker, and has testified before the US Congress on key regional developments.
Zoom Tutorial:
https://drive.google.com/file/d/1LuQxIFUmqXfcoJvIEDkeMBe6aLeCpRQW/view?usp=sharing
Past Speakers:
Meetings: High Quality Personal Experience
Our meetings are typically held at the Wakonda Club in Des Moines each month from September through May of the following year. Due to concerns with Covid-19 our upcoming meetings will be virtual. Please email events@gdmcfr.org for more information on virtual meetings.
Because we limit the size of the membership and the size of the venue, we provide a unique intimate format for our members…giving the opportunity to meet the speaker, engage in discussion, and gain additional knowledge and information.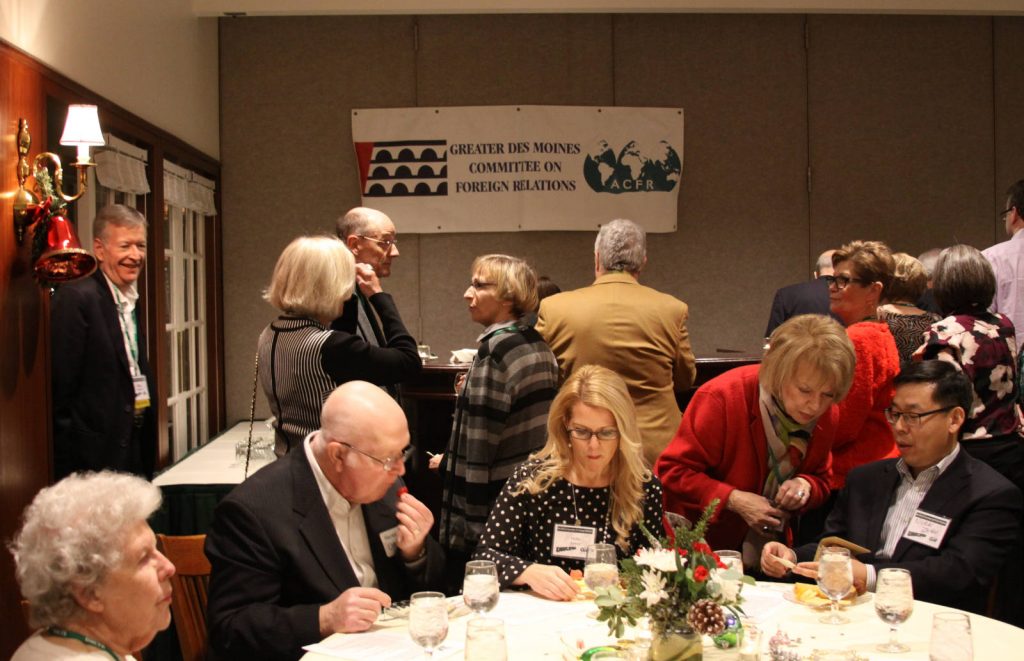 Agenda & Venue
Our meetings are usually held at the Wakonda Club, 3915 Fleur Drive, Des Moines, Iowa. *Meetings are virtual until further notice*
Virtual agenda:
6:00PM Introduction of the speaker
6:05PM Speaker's presentation
6:30PM Q&A
The typical agenda includes:
5:30PM Reception with the speaker
6:15PM Speaker's presentation and Q&A
7:30PM Wrap up and closing comments