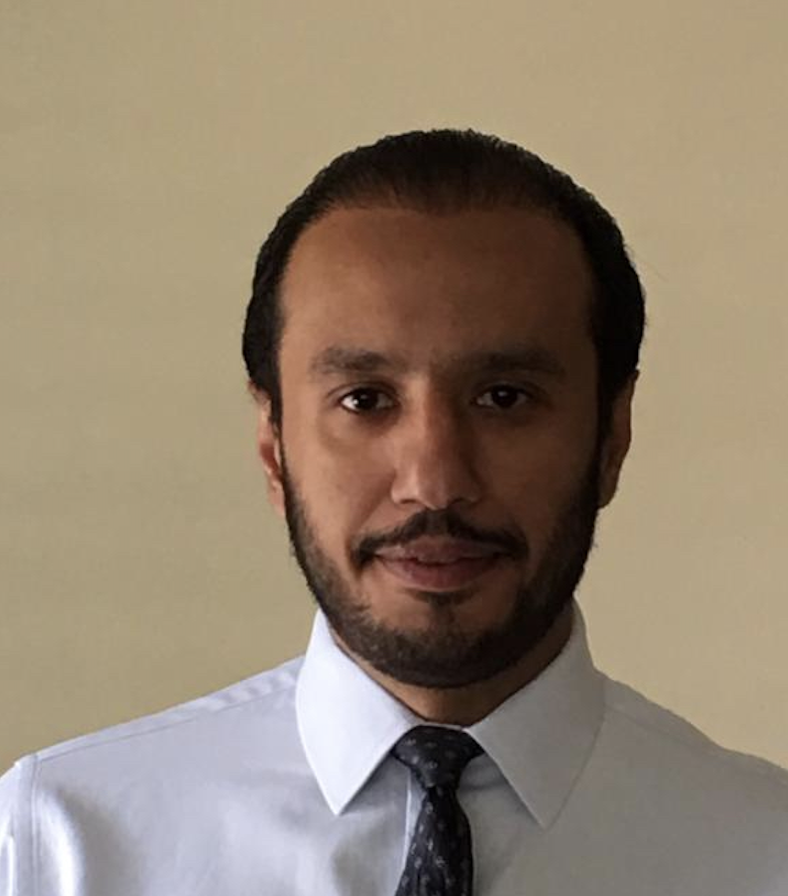 Thursday, May 21st, 2020 – Prince Musab Al-Saud and Saud Kabli
Musab Al-Saud is a career foreign policy professional and civil servant for the Kingdom of Saudi Arabia. As an expert in international affairs, Musab currently serves as the Director of the Political and Congressional Affairs Office at the Royal Embassy of Saudi Arabia in Washington, DC. 
As the senior political advisor to the Saudi Ambassador in Washington, Musab leads a thirteen-person team tasked with ensuring close coordination between Saudi and American policymakers on key political and security issues. This includes direct engagement with senior U.S. officials in Capitol Hill and the Executive Branch on issues such as bilateral relations, security cooperation, and regional politics. In 2018, Musab participated in the planning and the execution of a major humanitarian relief effort in Yemen "the Yemen Comprehensive Humanitarian Operations". He was a member of the first political delegation to visit Yemen since 2015 which was tasked with coordinating and facilitating relief efforts.
Musab holds a BA in Political Science from King Saud University and an MA in International Security from American University in Washington, DC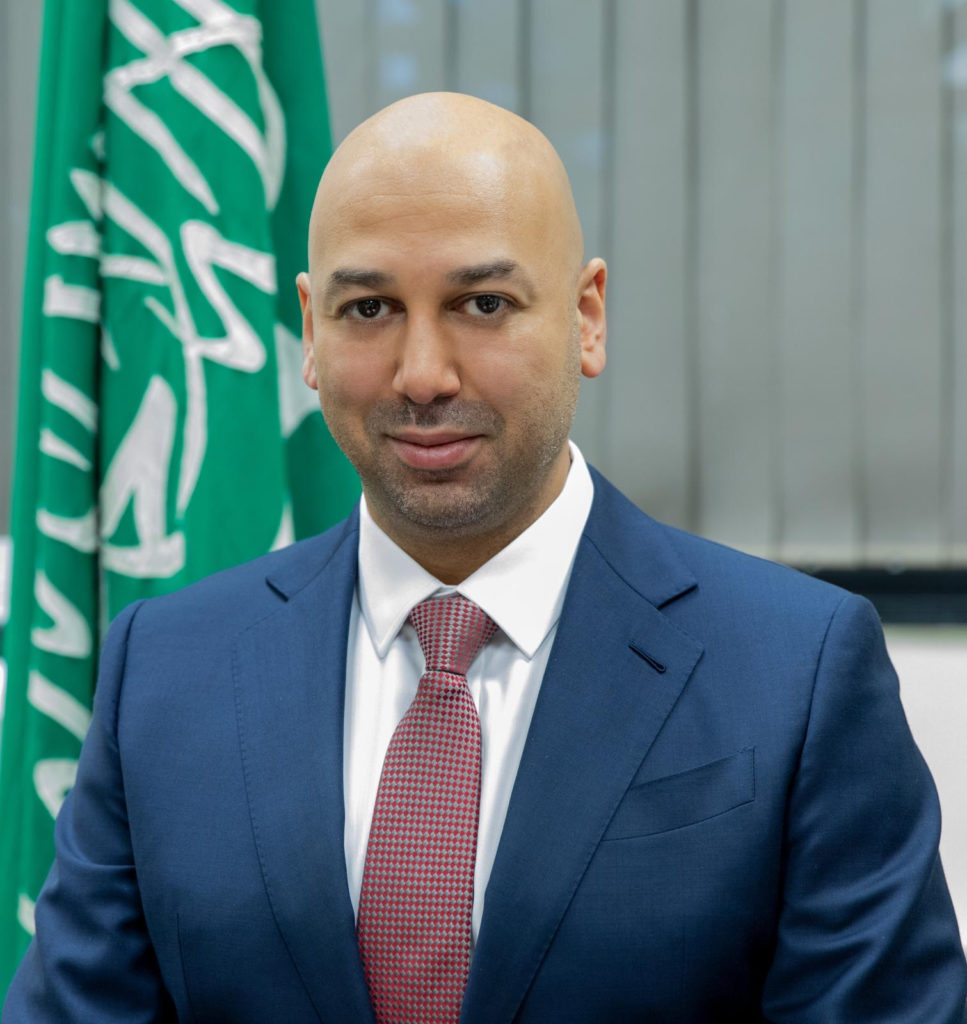 Our second guest, Saud Kabli, currently serves as the Director of Communications at the Royal Embassy of Saudi Arabia in Washington, DC, where he is responsible for communications and diplomatic work building stronger relations between the Kingdom of Saudi Arabia and the United States.
He was responsible for establishing relations with the Egyptian political and media communities, and with the Egyptian political parties after the 2011 revolution as part of his five years of service as the Head of Political Section, and then Head of Media Section at the Embassy of Saudi Arabia in Cairo, Egypt.
Before joining the Saudi Foreign Service, he worked as a Desk Officer for the Secretary General of the League of Arab States, as a journalist, and briefly before that he worked in the Saudi private sector.
Saud holds an MA in Public Policy and Administration and a BA in Political Science from The American University in Cairo.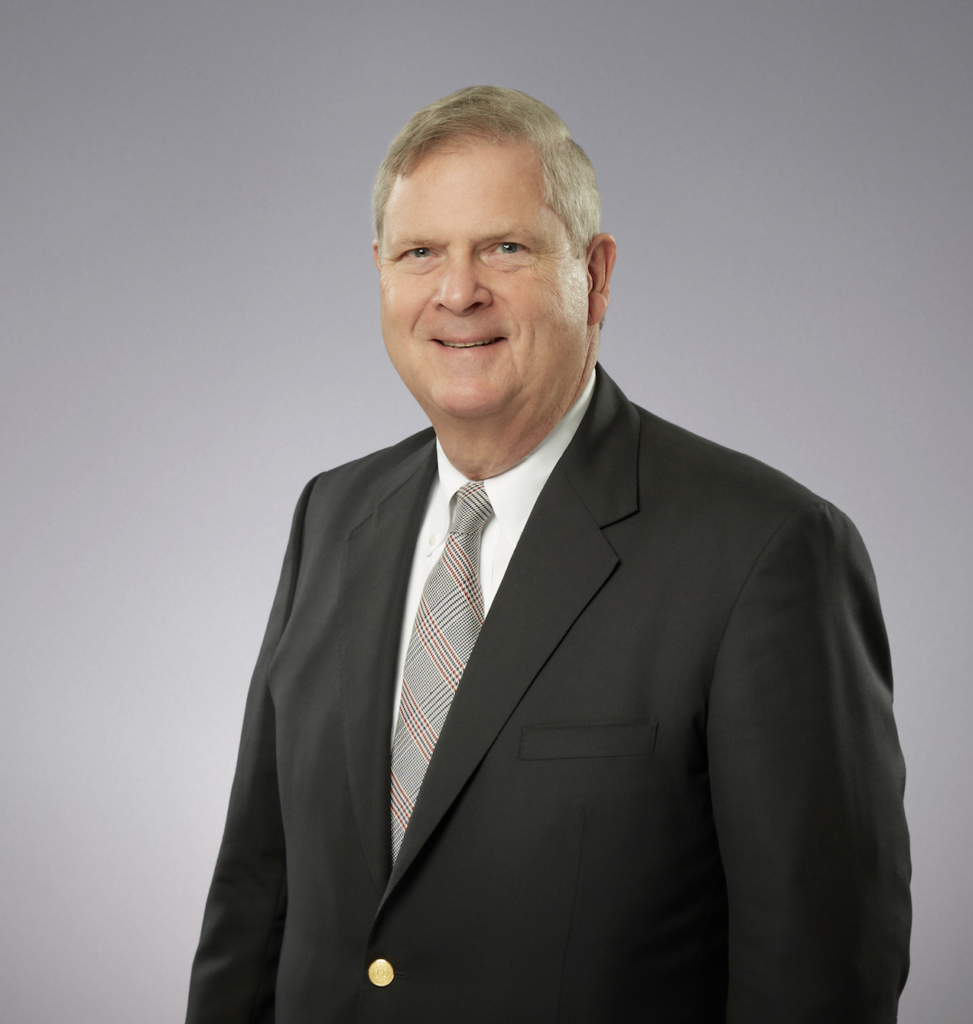 Tuesday, May 12th, 2020 – Secretary Tom Vilsack
China – US Competition. Is not what you think.
Tom Vilsack became president and CEO of the U.S. Dairy Export Council (USDEC) in February 2017, after serving eight years as the nation's 30th Secretary of Agriculture.
Vilsack provides strategic leadership and oversight of USDEC's global promotional and research activities, regulatory affairs and trade policy initiatives. This includes working with industry leaders to develop a long-term vision for building sales and consumer trust in U.S. dairy. Together with the USDEC board, he creates strategies to successfully achieve the shared vision. He serves as the organization's primary spokesperson and ambassador to a host of global and domestic stakeholders.
As leader of the U.S. Department of Agriculture (USDA), Vilsack worked diligently to strengthen the American agricultural economy, build vibrant rural communities and create new markets for the tremendous innovation of rural America. During his tenure, Vilsack fought to put Americans back to work and to create a strong and sustainable economy. Under his leadership, USDA supported America's farmers, ranchers and growers, who are driving the rural economy forward, provided food assistance to millions of Americans, carried out unprecedented conservation efforts, made record investments in our rural communities and helped provide a safe, sufficient and nutritious food supply for the American people.
Prior to his appointment, he served two terms as the Governor of Iowa, in the Iowa State Senate and as the mayor of Mt. Pleasant, Iowa. Vilsack received his bachelor's degree from Hamilton College and his law degree from Albany Law School in New York.
Vilsack has been honored for his public service and work to advance American agriculture by the Congressional Hunger Center, Global Child Nutrition Foundation, U.S. Global Leadership Coalition, National Corn Growers Association, American Farm Bureau and National Farmers Union.
A native of Pittsburgh, PA, Vilsack was born into an orphanage and adopted in 1951. After graduating from law school, Vilsack moved to Mt. Pleasant Iowa, his wife Christie's hometown, where he practiced law. They have two adult sons, two daughters-in-law, and four grandchildren.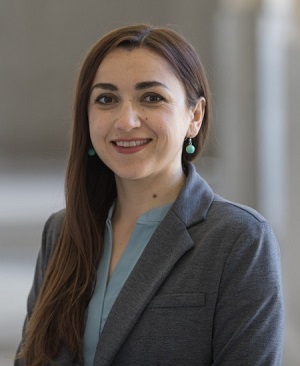 Thursday, February 27th, 2020 – Olena Lennon
U.S. Strategic Interests in Ukraine
EXPERTISE
U.S. Foreign Policy Conflict Resolution and Peacebuilding Post-Cold War National Security Ukraine Russia and Eurasia Russia
AFFILIATION
Adjunct Professor of Political Science and National Security, University of New Haven
WILSON CENTER PROJECTS
Lobbying for Ukraine: Perceptions of Advocacy Groups in the Washington, D.C. Area on New Challenges and Opportunities in Influencing the U.S.'s Foreign Policy

Thursday, January 30th, 2020 – Austin Dean
Austin Dean is Assistant Professor of History at the University of Nevada, Las Vegas. He specializes in Modern Chinese history and is the author of China and the End of Global Silver, 1873-1937 (Cornell University Press, Fall 2020). He has also written for a general audience in The Los Angeles Review of Books.
U.S-China Relations: How did we get here?
In the past three years, politicians, scholars, journalists and commentators, in China and the United States, have tried to explain the past, present, and future of U.S.-China Relations. Are the two countries headed toward a new Cold War? Was the U.S. policy of engagement with China a failure? This talk will analyze the contours of different narratives in the United States and China that seek to explain the downturn in U.S-China Relations and probe the assumptions behind them.
Recommended podcast from Mr. Dean:
Heartland Mainland: The Iowa China Podcast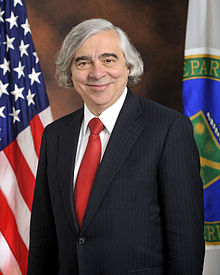 Wednesday, December 11th, 2019 – Ernest J. Moniz
Co-Chair and Chief Executive Officer, NTI
Former U.S. Secretary of Energy Ernest J. Moniz was named the new chief executive officer and co-chair by the Board of Directors of the Nuclear Threat Initiative (NTI) in March 2017. He began serving in June 2017.
Ernest J. Moniz served as the thirteenth United States Secretary of Energy from 2013 to January 2017.
Dr. Moniz served on the Massachusetts Institute of Technology faculty from 1973 until becoming Secretary of Energy in 2013 and is now the Cecil and Ida Green Professor of Physics and Engineering Systems emeritus and Special Advisor to the MIT President.
Dr. Moniz previously served in government as DOE Under Secretary from 1997 until January 2001 with science, energy, and nuclear security responsibilities and from 1995 to 1997 as Associate Director for Science in the Office of Science and Technology Policy with responsibility for the physical, life, and social sciences.
At MIT, Dr. Moniz was the Founding Director of the MIT Energy Initiative (MITEI) and Director of the Laboratory for Energy and the Environment.
Dr. Moniz was also Head of the MIT Department of Physics during 1991-1995 and 1997 and Director of the Bates Linear Accelerator Center from 1983-1991.
Dr. Moniz received a Bachelor of Science degree summa cum laude in physics from Boston College, a doctorate in theoretical physics from Stanford University, and nine honorary doctorates1, including three from European universities.
Please visit nti.org for more information.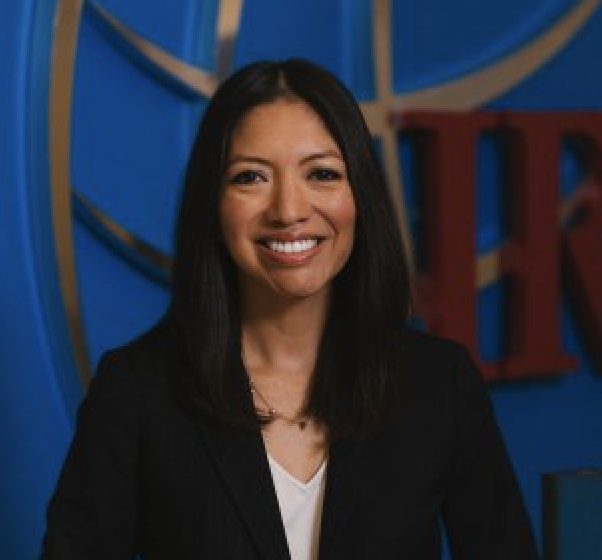 Tuesday, November 19th – Katya Rimkunas
Latin America: From Crises to Opportunities
Katya Rimkunas currently serves as the deputy director for Latin America and Caribbean programs at the International Republican Institute. In this capacity she leads and manages programs on strengthening democratic institutions and processes in more than 12 countries, and oversees the Institute's Washington-based and regional staff.
Rimkunas joined IRI in 2005 managing programs in Cuba, Mexico and Brazil. She has covered almost every country in which IRI works in Latin America including Colombia, Guatemala, Peru and Bolivia and oversaw the opening and expansion of offices in El Salvador and Nicaragua. She has led successful assessment missions to Panama and St. Lucia, establishing IRI's program in Panama and became the division's senior advisor on innovative programming, strategy and working in closed societies.
An expert in implementing programs on issue-based policy development, democratic governance, civil society strengthening and government accountability, Rimkunas has provided consultations and trainings to local Institute partners and program participants on a variety of issues ranging from organizational-capacity building to long-term sustainability to grassroots outreach. She has also observed elections in Nigeria and Nicaragua.
Prior to joining IRI, Rimkunas worked in the office of Senator John McCain, who chairs IRI's Board of Directors. She was born in Peru, but grew up in Arizona and graduated from the University of Arizona with a degree in political science and Latin American studies. She is also a graduate of the Women's Campaign School at Yale. Rimkunas is a native Spanish speaker.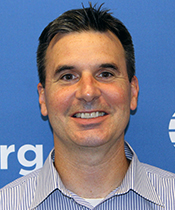 Tuesday, October 15th – Joe Bryan and John Morton
"Rapidly falling prices for advanced energy technologies and commitments by countries around the world to reduce CO2 emissions are causing tectonic shifts in global energy markets. At the same time, the impacts of a changing climate are placing new demands on the United States military while also impacting key capabilities. The discussion will focus on the challenges and opportunities these developments present and why US leadership on climate and advanced energy is critical to US military capability, long-term economic competitiveness, international trade, and diplomacy."
Joe Bryan is a senior fellow with the Atlantic Council's Global Energy Center. He is also principal at Muswell Orange, LLC, a clean energy consulting firm. Joe previously served as deputy assistant secretary of the Navy for energy where he was responsible for policies relating to the department's installation and operational energy programs. He was a proponent for improving energy efficiency and expanding the use of renewable energy to extend the operational reach of the force and reduce risks associated with logistics support. He also led efforts to improve energy resiliency, promote investments in energy efficiency and distributed generation, and rethink mobility on Navy and Marine Corps installations.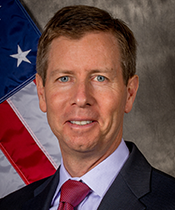 John E. Morton is a senior fellow with the Atlantic Council's Global Energy Center. He is the former White House senior director for energy and climate change at the National Security Council and brings more than twenty years of experience in emerging markets, investment finance, and economic and environmental policy. In his White House role, Mr. Morton had overall responsibility for coordinating the Obama Administration's policies and strategies on international energy and climate change issues. Earlier in the Administration, Mr. Morton was the chief of staff and chief operating officer of the Overseas Private Investment Corporation (OPIC). At OPIC, Mr. Morton managed the Agency's day-to-day operations, including its 250 employees and $20 billion investment portfolio in over one hundred countries. Previously, Mr. Morton was OPIC's vice president for investment policy where he oversaw the Agency's focus on environmental stewardship and sustainability, overseeing a tenfold growth in OPIC's lending to the renewable energy sector.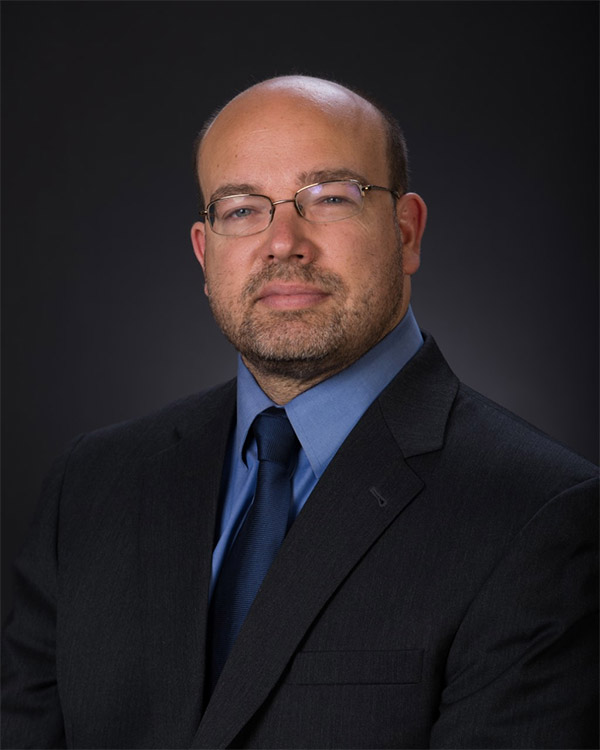 Tuesday, September 17th – Nikolas K. Gvosdev
"The Role and Scope of U.S. Global Engagement"
What should be the principles that guide U.S. foreign policy? Has the United States lost a compelling narrative that explains why the U.S. should be engaged in the world? As we move into the 2020 election, what are American voters are saying and thinking about the role the United States ought to be playing in the international system?
Nikolas K. Gvosdev is a professor of national security affairs at the U.S. Naval War College and holder of the Captain Jerome E. Levy Chair in economic geography and national security. He holds non-residential fellowships with the Foreign Policy Research Institute and the Carnegie Council for Ethics in International Affairs. He is a member of the Loisach Group, a collaboration between the Munich Security Conference and the Marshall Center that works to enhance U.S. and Germany's security partnership. He is a contributing editor for The National Interest. He has taught at Baylor, Georgetown, George Washington, Harvard Extension and Brown universities.
Supplemental reading from Nickolas Gvosdev's presentation on September 17th, 2019