History
In 1938, the Council on Foreign Relations –possibly the most prestigious "think tank" in America–believed it was time to create a number of Committees across the country for the purpose of bringing business and professional local leaders together to discuss world events due to isolationist attitudes and emerging international conflicts.
Des Moines was one of the original thirteen committees that hosted, on a regular basis, experts on foreign policy issues. These meetings were non-partisan and quite informative for the committees as well as providing insights for the speakers on what Americans across the country were thinking about world affairs. The original members of the Des Moines Committee were, at the time, household names. A few we might still recognize today were Gerard Nollen, President of Bankers Life (Principal); Gardner Cowles Jr., Publisher of the Register and Tribune; Rabbi Eugene Mannheimer; Charles Friley, President of Iowa State; and E.L. Nelson with The Maytag Company-just to name a few.
In 1995, through mutual agreement, the member committees formed the American Committees on Foreign Relations (ACFR), still headquartered in Washington D.C. The Des Moines Committee is a non-partisan, non-profit organization that has, for over 81 years, provided a forum for dialogue on foreign affairs and US foreign policy.
We continue to be as vibrant and relevant today as we ever were.
Author: Dick Goodson, Chair Emeritus, Greater Des Moines Committee on Foreign Relations
Leadership and Governance
Our Committee is governed by a Board of Directors, supported by our bylaws and 501(c)3 filing.  We hold periodic Board meetings as business dictates and conduct an annual business meeting for membership each year for required membership approvals and informative purposes.  Our current Board of Directors follows:
Board of Directors

President: Murugan Nambiar

Vice President & Speakers: Steve Schaaf

Treasurer: Tony Braida


Secretary: Neil Shah

Member/ACFR Representative:

Jane Brimmer

Member: Bryan Hall
Member: Rob Hayes
Member: Tamara Elwell
Member/Young Leader: Eli Dotson
Intern: Nick Summers
Board membership entails attendance to regular monthly committee meetings; attendance and participation at periodic board meetings (second Tuesday of each month;) leadership engagement for increasing  membership; adding sponsors; financial stability; speaker ideas; hospitality duties meeting effectiveness and governance of our non-profit, non-partisan organization. We wish to continue growing and become even more relevant for our members and sponsors.
Membership is limited to ensure that our members can actively engage with our speakers on foreign policy and related international issues.  We have a number of membership options which are highlighted on the Membership and Sponsorship page.  
Sponsorship is greatly appreciated and recognized.  These are our current organizational and individual sponsors.  More information on Sponsorship is available at  Membership and Sponsorship on this website.
2020/2021 Sponsors
Our Many "Thanks"
ORGANIZATIONS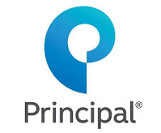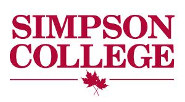 Simpson College – John C. Culver Public Policy Center
INDIVIDUAL
Tony Braida & Mark Babcock
Jane Brimmer
Tamara Elwell
Dick & Kerry Goodson
Robert & Diane Hayes
Chip & Julie Lowe
Richard & Nancy Lynch
S. Ahmed Merchant
Jane & Steven Noah
Bob Riley
Renee and Steve Schaaf
Ellen Taylor
IN-KIND
Beaverdale Book Store
CopyCat Prints
Greater Des Moines Partnership