History
In 1938, the Council on Foreign Relations –possibly the most prestigious "think tank" in America–believed it was time to create a number of Committees across the country for the purpose of bringing business and professional local leaders together to discuss world events due to isolationist attitudes and emerging international conflicts.
Des Moines was one of the original thirteen committees that hosted, on a regular basis, experts on foreign policy issues. These meetings were non-partisan and quite informative for the committees as well as providing insights for the speakers on what Americans across the country were thinking about world affairs. The original members of the Des Moines Committee were, at the time, household names. A few we might still recognize today were Gerard Nollen, President of Bankers Life (Principal); Gardner Cowles Jr., Publisher of the Register and Tribune; Rabbi Eugene Mannheimer; Charles Friley, President of Iowa State; and E.L. Nelson with The Maytag Company-just to name a few.
In 1995, through mutual agreement, the member committees formed the American Committees on Foreign Relations (ACFR), still headquartered in Washington D.C. The Des Moines Committee is a non-partisan, non-profit organization that has, for over 81 years, provided a forum for dialogue on foreign affairs and US foreign policy.
We continue to be as vibrant and relevant today as we ever were.
Author: Dick Goodson, Chair Emeritus, Greater Des Moines Committee on Foreign Relations
Leadership and Governance
Our Committee is governed by a Board of Directors, supported by our bylaws and 501(c)3 filing.  We hold periodic Board meetings as business dictates and conduct an annual business meeting for membership each year for required membership approvals and informative purposes.  Our current Board of Directors follows:
Board of Directors

President: Murugan Nambiar
Murugan Nambiar is an Engineering professional, currently employed as a Sr. Data Engineer at the Principal Financial Group. During his career, Murugan has led and executed on several Technology efforts. He has specific expertise and interests in shaping solution design and technology architecture. Having graduated from the University of Bombay (India) with an Electronics and Telecommunications Engineering degree, Murugan went onto earn a Masters degree in Electrical and System Engineering from Southern Methodist University in Dallas Texas. He also has earned a Masters in Business Analytics and an MBA from the University of Iowa. Murugan has a particular interest in foreign policy and global affairs. He attributes this interest to his formative years, growing up in India – where discussion around politics (domestic and foreign) dominated family gatherings. Murugan has been a member of the board over the last 4 years and currently serves as the President.
Vice President & Speakers: Steve Schaaf
An Iowa native from Camanche, Steve Schaaf has been a member of the GDMCFR for several years after becoming aware of its efforts to foster dialogue and interaction across countries and cultures.  Steve is a graduate of Iowa State University (B.S.) and Drake University (MBA) and had a variety of roles in research, quality, production and business improvement during a 37 year career with Corteva (previously Pioneer Hi-Bred). Now retired, in-addition to his interest in GCMCFR, Steve enjoys outdoor activities with his wife, Renee, sings with Harmony Delegation Barbershop Chorus, and volunteers with the Des Moines Playhouse and the Iowa Natural Heritage Foundation.
Treasurer: Tony Braida


Secretary: Neil Shah
Born and raised in London, England, Neil graduated form the Nottingham Business School in the UK with a Bachelors in Economics.  He is currently the Chief Information Officer at Iowa Workforce Development, leading a team of technologists to deliver modern workforce technology services to the State of Iowa.  Prior to his role at the State Neil worked as a Technology Project Manager for Fortune 500 Financial Services organizations.  Neil has been a member of GDMCFR for the past 7 years, and served on the Board for the past 5 years, having previously been responsible for speaker engagements, and most recently serving as Secretary.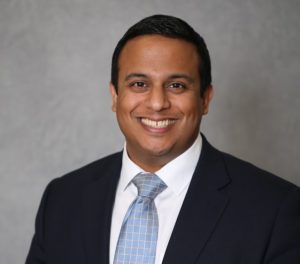 Member/ACFR Representative:

Jane Brimmer

Member: Bryan Hall
Member: Rob Hayes
Rob retired from Wells Fargo Advisors as a Managing Director-Investments in 2019 after a 35 year career in financial services. A 1970 graduate of Iowa State University with a B.S. in Economics, Rob was a 25 year Board Member of the Mid-Iowa Health Foundation and a past Chair of the Board. Rob previously held the position of President of GDMCFR and has been a member for 6 years.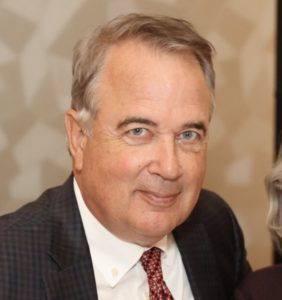 Member: Tamara Elwell
Member/Young Leader: Eli Dotson
Eli Dotson was born and raised in Des Moines and attended Roosevelt High School, where he was academic all-state in basketball and baseball. He graduated from Gustavus Adolphus College with degrees in Biology and Environmental Science and had two formative study abroad experiences which fomented his interest in foreign relations. He currently works as an Immigration Paralegal for Dentons Davis Brown and has been a member of the GDMCFR for a year.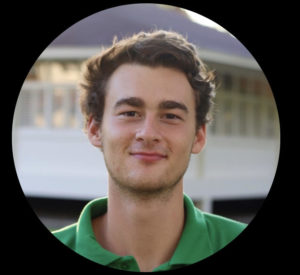 Board membership entails attendance to regular monthly committee meetings; attendance and participation at periodic board meetings (second Tuesday of each month;) leadership engagement for increasing  membership; adding sponsors; financial stability; speaker ideas; hospitality duties meeting effectiveness and governance of our non-profit, non-partisan organization. We wish to continue growing and become even more relevant for our members and sponsors.
Membership is limited to ensure that our members can actively engage with our speakers on foreign policy and related international issues.  We have a number of membership options which are highlighted on the Membership and Sponsorship page.  
Sponsorship is greatly appreciated and recognized.  These are our current organizational and individual sponsors.  More information on Sponsorship is available at  Membership and Sponsorship on this website.
2020/2021 Sponsors
Our Many "Thanks"
ORGANIZATIONS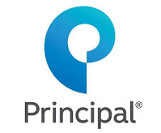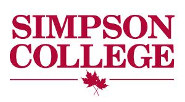 Simpson College – John C. Culver Public Policy Center
INDIVIDUAL
Tony Braida & Mark Babcock
Jane Brimmer
Tamara Elwell
Dick & Kerry Goodson
Robert & Diane Hayes
Chip & Julie Lowe
Richard & Nancy Lynch
S. Ahmed Merchant
Jane & Steven Noah
Bob Riley
Renee and Steve Schaaf
Ellen Taylor
IN-KIND
Beaverdale Book Store
CopyCat Prints
Greater Des Moines Partnership