Tuesday, November 29th 2022 at 6pm at Wakonda Club – Erich Franklund
The Continuing Effects of Brexit
The United Kingdom became the first and only country to withdraw from the European Union on January 31, 2020. Two years on, what has the net effect of Brexit been on the country's citizens and economy? Is Britain's recent political turmoil a symptom of deeper ills? Professor Franklund will join us to answer these questions and many more!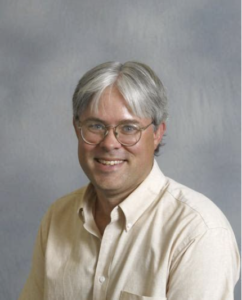 Erich Frankland is an award-winning faculty member of the Department of Political, Historical, and Legal Studies at Casper College in Wyoming, where he regularly teaches courses on U.S. foreign policy, American and Wyoming politics, European politics, non-Western politics, and others. He is also an adjunct faculty member with the University of Wyoming, where he teaches courses in international relations, comparative politics, and environmental politics. Frankland's research on European politics, foreign policy, nationalism, political violence, international security, democratization, and other issues has been widely published in a range of professional texts and journals including European Security, Military Review, Publius, and Small Wars and Insurgencies. His most recent publication is the tenth edition of Global Studies: Europe. He is a frequent commentator to the media (including ABC, CBS, NPR, New York Times, and others) on topics including from domestic politics, U.S. foreign policy, European politics, international security, and more.
Frankland is the longtime Director of the Casper Committee on Foreign Relations and the new President of the American Committees on Foreign Relations based in Washington, D.C. He completed his graduate work in Political Science at the University of Oklahoma and his undergraduate work in Politics and History at Earlham College (Indiana) and Westminster College, Oxford University (England).
Wednesday, October 12th 2022 at 6pm at Glen Oaks – Ambassador Omar Samad
Afghanistan: From the Longest War to an Uncertain Future
The United States Military completed its withdrawal from Afghanistan in August 2021 after twenty years of war. Within weeks the Taliban had assumed control and now rule the country with an iron fist. Where does Afghanistan go now?
Ambassador Omar Samad will join us to answer this question and many more. He has an illustrious career as a diplomat, serving as the Afghan Ambassador to Canada from 2004 to 2009 and as Ambassador to France from 2009 to 2011. Ambassador Samad is currently a nonresident senior fellow with the Atlantic Council's South Asia Center. He is also the founder and president of Silkroad Consulting, LLC. Prior to joining the Atlantic Council, Samad was a senior Afghan expert-in-residence with the Center for Conflict Management at the US Institute of Peace from January 2012 to January 2013.
Ambassador Samad holds an MA in International Affairs from Tufts University. He is fluent in English, French, and Dari-Farsi, and proficient in Pashto and has been a contributor to Afghan and international media since the 1980s, publishing in the United States, Canada, Europe, and Afghanistan.
Wednesday, September 14th 2022 at 6pm – Ambassador Ronald McMullen
Ron McMullen is the University of Iowa's Ambassador in Residence and is an Associate Professor of Practice. He previously served as U.S. Ambassador to the State of Eritrea from 2007 – 2010. A former career diplomat, Ron has over 30 years of global experience and has lived, worked, or traveled in 115 countries. In Burma he worked closely with pro-democracy groups and beleaguered ethnic minorities. While posted in Fiji he helped prevent civil conflict after an armed takeover of parliament. He was shot at during a riot in Sri Lanka and helped train mongooses to detect heroin. He survived a voodoo curse in the Dominican Republic and took Hillary Clinton on a tour of South Africa's Robben Island with Nelson Mandela. Between foreign assignments Ron taught for three years at the U.S. Military Academy at West Point and later served as Diplomat-In-Residence at the University of Texas at Austin. He has authored a number of scholarly works and is a three-time recipient of the State Department's Superior Honor Award.
Ron has received a litany of academic degrees, including a Ph.D. in Political Science from the University of Iowa, and was raised in Northwood, Iowa. His talk will center around his vast experience representing the United States abroad and his perspective on diplomacy in the 21st century.
Tuesday June 7th 2022 at 6pm – Barbara Stinson
Compounding global crises, COVID-19, climate change, and war in Ukraine, have dramatically affected the way we lead our lives and view the world. Not the least of these impacts has been to global food security. The focus of Ms. Stinson's talk will be how these massive ongoing events have impacted and continue to impact hunger around the world.
Barbara Stinson assumed leadership of the World Food Prize Foundation on January 4, 2020. She became the second president of the Foundation since it was established in 1986 by Dr. Norman E. Borlaug. Ms. Stinson previously served as a co-founder and Senior Partner of the Meridian Institute, a renowned non-profit organization based in Dillon, CO and Washington D.C. Inspired by Dr. Borlaug's mission of increasing agricultural productivity and education globally, Ms. Stinson is committed to expanding the impact of the Foundation and its programs to address pressing global challenges. Ms. Stinson brings more than 30 years of experience in environmental public policy and business management, focusing the last 10 years on global food security and food safety. She has successfully led collaborations addressing complex challenges, such as tackling food safety in sub-Saharan Africa and the impact of climate change on agricultural productivity. Her work emphasizes policies and programs that support smallholder farmers, especially women and youth. During her 22 years at Meridian, Ms. Stinson led programs focused on innovative approaches to agricultural development, alternative energy development, ecosystem restoration, climate change, air-quality management, natural resource management, and low-level radioactive waste disposal. Notably, Ms. Stinson was responsible for executing more than 40 major collaborative problem-solving projects in these areas, involving thousands of stakeholders from diverse perspectives. Since 2011, Ms. Stinson directed the Partnership for Aflatoxin Control in Africa (PACA), a pan-African, multi-stakeholder program seeking to reduce aflatoxin prevalence across the continent. Prior to Meridian, Ms. Stinson worked in the science and public policy program for The Keystone Policy Center, where she served as a neutral third-party mediator and facilitator. Ms. Stinson serves on several boards, including the Foundation for Women Liberia, which offers micro-loans to local women developing businesses in Liberia. She earned a master's degree from the Massachusetts Institute of Technology and a Bachelor of Arts in environmental conservation from the University of Colorado, Boulder. She and her family relocated to Des Moines, Iowa from Denver, Colorado.
Tuesday May 3rd at 6pm – Dr. Robert Collis
On the Edge: Ukraine as the Battleground between Russia and the West
This timely discussion will focus on Ukraine and its unique and tragic position as a site of conflict between Russia and the West. Dr. Collis' expertise on the historic relationship between the West and Russia and Russian history more broadly will provide important context and perspective on the ongoing conflict.
Robert Collis is Visiting Professor of History at Drake University (Assistant Professor from August), where he teaches a class on the West and Russia. He is the author of The Petrine Instauration: Religion, Science and Esotericism in Peter the Great's Russia (Brill, 2012) and the co-author, with Natalie Bayer, of Initiating the Millennium: The Avignon Society and Illuminism in Europe (Oxford University Press, 2020), which includes several chapters that focus on Russian history. Collis has published extensively on Russian history between the sixteenth and nineteenth centuries in leading journals, including The American Historical Review, The Slavonic and East European Review and The International History Review. He is currently the managing editor of Vivliofika: E-Journal of Eighteenth-Century Russian Studies (https://iopn.library.illinois.edu/journals/vivliofika/), which is hosted by The University of Illinois. Collis grew up in Suffolk, England, and he completed his BA (Hons) degree in Contemporary History at The University of Sussex (UK) and his MA in Russian Studies at the same institution. He was awarded his PhD (in Russian History) from The University of Turku (Finland). Collis has also been a Research Fellow at The University of Sheffield (UK) and The University of Helsinki (Finland). In 2016, he was elected a Fellow of the Royal Historical Society.
Tuesday, March 29th at 5:45pm – Vice Admiral Michael Franken
Diplomacy and Security in a Changing World: A look ahead from the perspective of a retired Navy Vice Admiral
Michael Franken, U.S. Navy Vice Admiral (Ret.) served in the U.S. Armed Services for decades in roles which allowed him to see and understand first-hand many of the challenges the U.S. and other countries are dealing with today. With experiences ranging from the command of a Navy Task Force to roles which interfaced within the U.S. government and countries in Africa and Asia, Vice Admiral Franken has developed an understanding of geo-politics, cyber, advance technology, climate, energy grids, information surety, and domestic and international security. His discussion will focus on the lessons he has learned and his current work with Chartwell Strategic Advisors, LLC, the Stimson Institute, and his involvement with the International Churchill Foundation. Vice Admiral Franken is experienced in interagency coordination, legislative affairs, geo-political negotiations, multi-tiered operations, and strategic planning. He has held leadership positions in congressional affairs, technical management, strategy and policy development, fundraising, and organizational design. He has led large staffs and presented billion-dollar authorizations to Congress, and frequently speaks publicly on geo-politics, cyber, advance technology, climate, energy grid, information surety, weapons of mass destruction, international and national security, and innovation. He is currently retired from military service as a U.S. Navy Vice Admiral.
Wednesday, February 23rd at 6:00pm – Dr. Debra DeLaet
Global Politics and Global Health in the Pandemic and Beyond
The COVID-19 pandemic has brought global health and its effects on international politics to the forefront of our collective consciousness. It has dominated the news for over two years and highlighted not only domestic division but also global power dynamics and collective emergency response. Dr. DeLaet's presentation will focus on these timely issues that have impacted all of our lives in innumerable ways.
Debra L. DeLaet is Professor of Political Science at Drake University in Des Moines, Iowa where she serves as the David E. Maxwell Distinguished Professor of International Affairs. Her major research interests are in the area of human rights, global health, and gender issues in world politics. She has published three books: U.S. Immigration Policy in an Age of Rights (Praeger 2000), The Global Struggle for Human Rights (Wadsworth, 2006), and (co-authored with David E. DeLaet) Global Health in the 21st Century: the Globalization of Disease and Wellness (Paradigm Publishers, 2012). In addition to these books, she has published numerous articles and book chapters in her areas of interest. In her current scholarly work, Professor DeLaet is particularly interested in questions related to human rights in everyday politics and in investigating how to build capacity in civil society to translate abstract global norms into concrete human rights practices within communities.
In addition to her role as Professor at Drake University, Debra serves as Executive Director of the Iowa United Nations Association. Debra guides the strategic vision for the organization as we advocate in support of the work of the United Nations. She oversees the Iowa UNA's ongoing efforts to broaden and diversify our membership with a commitment to growing our advocacy network throughout Iowa. Debra works closely with the members of our governing board and committee and chapter leaders to advance our mission and to develop new initiatives.
Tuesday, December 21st at 6:30pm – Ali Wyne
U.S. Policy Towards China: The Case for Quiet Confidence
The Biden Administration has indicated that China is the U.S.'s biggest rival and priority on the international stage in the 21st century. With its rapidly expanding economy, powerful single party government, and controversial treatment of ethnic, political, religious, and cultural minorities, China's interests both domestic and international frequently run counter to those of the United States, and this conflict is best represented in the tense cross strait relations between China and Taiwan. Many view China's usurpation of US hegemony as inevitable, but is that really the case. Ali's presentation will focus on his analysis of China as a formidable but ultimately self-limiting competitor and the implications that this conclusion has for relations between the two powerful nations.
Ali Wyne is a senior analyst with Eurasia Group's Global Macro practice, focusing on U.S.-China relations and great-power competition. He is a term member of the Council on Foreign Relations, a David Rockefeller fellow with the Trilateral Commission, and a security fellow with the Truman National Security Project. He also serves on Foreign Policy for America's board of directors. His book America's Great-Power Opportunity: Revitalizing U.S. Foreign Policy to Meet the Challenges of Strategic Competition will be published next year.
Wednesday, November 17th at 6:30 PM – Katya Rimkunas
Topic: The Southern Border: Nexus of The United States, Mexico, and Central America
Relations between the US, Mexico, and Central America are complicated by the high volume of trade and the tense situation around migration. With this past summer seeing a two decade high in interactions between US Border Patrol agents and migrants and the COVID-19 pandemic worsening the already controversial conditions migrants are kept in at the southern border, both the Trump and Biden administrations have faced harsh criticisms for their handling of immigration issues. The complex issues that face the region help to define North American geopolitics, and our November meeting will provide us with a deeper understanding of the nuance involved.
Katya Rimkunas currently serves as the deputy director for Latin America and Caribbean programs at IRI. In this capacity, she leads and manages programs on strengthening democratic institutions and processes in more than 12 countries, and oversees the Institute's Washington-based and regional staff.
Prior to joining IRI, Rimkunas worked in the office of Senator John McCain, who chaired IRI's Board of Directors. She was born in Peru, but grew up in Arizona and graduated from the University of Arizona with a degree in political science and Latin American studies. She is also a graduate of the Women's Campaign School at Yale. Rimkunas is a native Spanish speaker.
Tuesday, October 12th at 6:30 PM – Annie Pforzheimer
Topic – Afghanistan: How We Got Here and Where We're Going
Following a broad offensive this past summer that culminated in the Taliban retaking Kabul and the American withdrawal from Afghanistan, the longest lasting war in United States history came to its conclusion. What started as an invasion to capture Osama bin Laden, eliminate Al-Qaeda, and drive the Taliban from power, became a conflict that would help to define American foreign policy in the 21st century.
Annie Pforzhemier will explain what factors lead to the current situation in Afghanistan, including the Trump dialogue policy and Biden withdrawal decisions, and where things are likely to go under Taliban rule. Her presentation will look broadly at US and NATO activities and the role of other combatants. Her thirty-year diplomatic career focused on security, rule of law, and human rights policy. She was the Acting Deputy Assistant Secretary of State for Afghanistan and Deputy Chief of Mission in Kabul, one of the largest U.S. embassies in the world; Director of the $700 million security assistance program in Mexico; the lead human rights officer in Turkey and South Africa; and a Director at the National Security Council implementing policy on Central American migration. Ms. Pforzheimer is a graduate of Harvard University, with a Masters in National Security Studies from the National Defense University.
Wednesday, September 15th at 6:30 PM – Dustin Carmack
Topic: The Impacts of Big Tech, Artificial Intelligence, and Cyber Security on American Foreign Policy
In 2015 the Chairman of the World Economic Forum declared that the Fourth Industrial Revolution was upon us. Distinguished by revolutionary technologies such as the Internet of Things (IoT), Big Data Analytics, quantum computing, and artificial intelligence, economists and scientists predict that the ongoing wave of innovation will transform our society. But the increasing digitization of the world and our concomitant reliance on the internet has a dark side too. Earlier this year, Russian-affiliated hackers shut down the Colonial Pipeline for several days and extracted an almost $5 million ransom payment. In July, the Biden Administration placed the blame for a far-reaching cyber-attack on Microsoft on hackers from China's Ministry of State Security.
How will America's foreign policy strategy evolve to protect our national security in this new digital arena of conflict? Dustin Carmack will address these issues and more in our September webinar. Dustin is a Research Fellow in the Center for Technology Policy at The Heritage Foundation. He was previously the Chief of Staff for the Director of National Intelligence under the Trump Administration, working on cyber and national security issues. Dustin holds a Masters degree from Tel Aviv University in Israel and a bachelor's degree from Truman State University.