Speakers: Diverse, timely, expert perspectives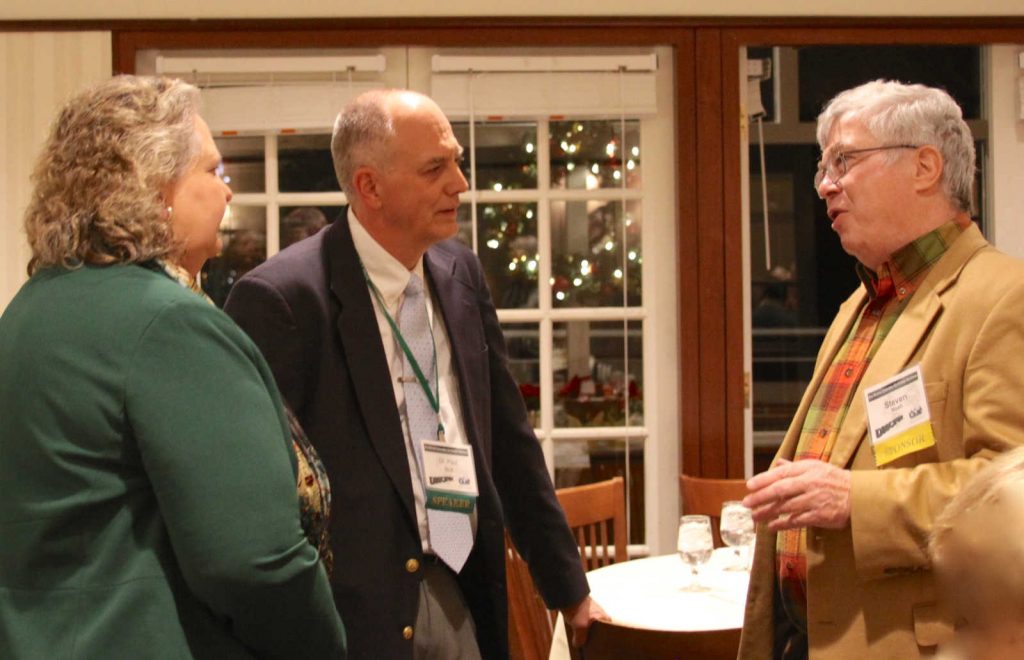 We participate in the ACFR National Speakers Program which provides prominent speakers at the ready edge of responsibility and expertise regarding timely foreign policy issues & events. We have hosted sitting Ambassadors, former Ambassadors, State Department officials, Officers of the military, policy experts & more from foreign relations organizations and consultancies in the nation.
We also feature Iowa based speakers with special expertise and experiences in foreign relations from our congressional representatives, universities, and major news outlets.
At the Committee on Foreign Relations, our monthly meetings are dedicated to advancing discourse of relevant U.S. foreign relations issues and events while supporting our non-partisan, non-profit position.  We provide a high quality personal experience with a unique intimate forum for dialogue and discussion. We support diverse, timely, well-informed perspectives that contribute to understanding concerning foreign relations.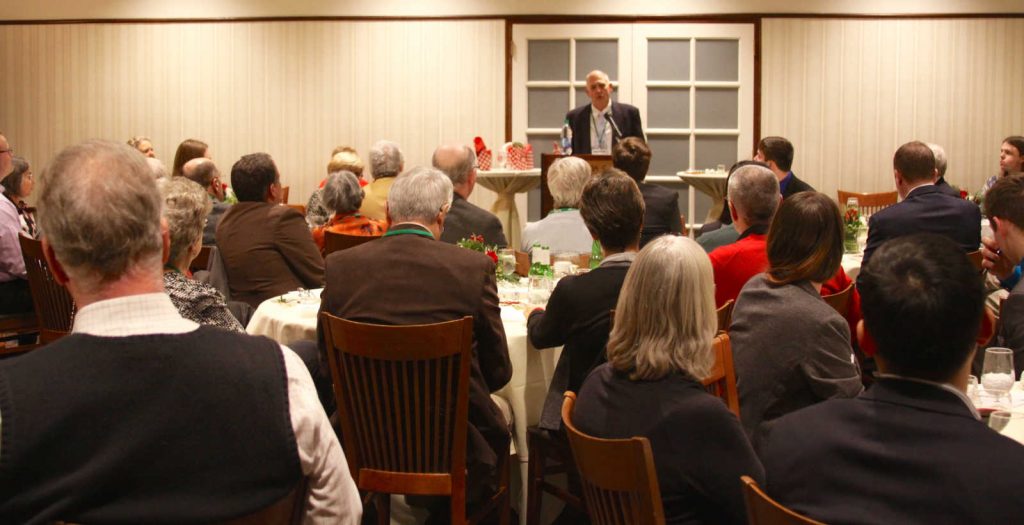 Upcoming Speaker: January 17th at 5:30 – Jess Baily (location soon)
Topic: Current issues in Turkey
PROFESSIONAL PROFILE
Senior diplomat skilled at policy and program development, strategic communication, relationship building and cross-cultural negotiations. Leader of interagency responses to crises and complex challenges in Turkey, Iraq, and the Balkans. Leader of large organizations and small teams. Advocate for strengthening national security institutions and building trust through educational and professional exchanges.
EXPERIENCE: UNITED STATES DEPARTMENT OF STATE
Member, Foreign Service Grievance Board | 2021-present (part-time)
Appointed by the Secretary of State to independent board hearing grievances by Foreign Service employees or unions. Adjudicate cases and issue written decisions on appeals concerning discipline, separations, evaluations, financial issues, or other claims of adverse action by a foreign affairs agency.
Leader, COVID-19 Interim Report | 2020-2021
Directed a lessons-learned review of the State Department's response to the COVID-19 pandemic during 2020. Issued report with 11 policy recommendations to improve crisis planning and response, internal and public communications, services to American citizens, and global health diplomacy.

Ambassador, U.S. Embassy Skopje, North Macedonia | 2015-2019 Led U.S. diplomatic efforts to resolve North Macedonia's 27-year conflict with Greece, improve its democratic governance, and secure its membership in the North Atlantic Treaty Organization (NATO), thus increasing stability in Europe and realizing longstanding U.S. policy objective.
Managed and mentored a recognized, high-performing team of 300, with an operations and assistance budget of $40 million. Promoted young leaders through advocacy, assistance, and exchanges focused on civic participation, public service, volunteerism, and entrepreneurship.

Deputy Chief of Mission and Charge d'affaires, U.S. Embassy Ankara, Turkey | 2011-2014
Served as chief operating officer and acting ambassador for one of America's most important embassies, with 1,000 staff operating in five locations and high-level engagement by senior administration officials and members of Congress. Improved the security, coherence, and effectiveness of cross-border U.S. government assistance to war-torn Syria by bringing multiple agencies and programs together under an innovative structure, generating better communication with Turkish hosts. Led crisis response following a suicide bombing of the embassy, reinforcing the security of the premises, organizing public messaging, caring for a grieving staff, honoring tragic losses, and rebuilding operations. The U.S. Department of State cites this response as a model for other missions.

Director, Southern European Affairs, Department of State, Washington, DC | 2010-2011
Managed bilateral relations with Turkey, Greece, and Cyprus. Coordinated a strategic review of U.S. policy toward Turkey that acknowledged areas of friction while maintaining critical cooperation in Iraq, Afghanistan, and Libya, and expanding cooperation in trade, science and education. Shaped policy towards Greece's economic crisis, building support for reforms and maintaining public support for U.S. initiatives in other areas. Director, United Nations Political Affairs, Department of State, Washington, D.C. | 2008-2010
Coordinated the development of U.S. policy on issues before the United Nations Security Council and General Assembly, ensuring support for U.S. positions and initiatives on immediate threats to security such as North Korea, the wars in Iraq and Afghanistan, and crises caused by failing states, political upheaval, and humanitarian disasters.
Regional Reconstruction Team Leader, Erbil, Kurdistan Region of Iraq | 2007-2008
As senior U.S. representative to the Kurdistan Regional Government (KRG), developed strong relationships with Kurdish leaders who were critical partners for U.S. efforts in Iraq.
Analyzed and recommended policies on the KRG's independent oil sector, the region's relations with Iran, and Turkey's counter-terrorism operations in Iraqi territory. Institutionalized U.S. presence by bringing greater coherence to assistance programs, launching public diplomacy initiatives, and planning the transformation of this temporary structure into a functional consulate.

Director, Washington Foreign Press Center, Washington D.C. | 2005-2007
Led U.S. government engagement with 2,000 resident foreign media representatives by implementing creative programs that ensured access to and accurate coverage of U.S. policy while adding depth to reporting on American politics, society, business, and culture. One program on the role of the National. Guard generated print and TV reports reaching a global audience of 400 million from China to Estonia. Developed a fresh vision for this 40-year-old center that incorporated new technologies and business practices to serve its increasingly diverse and mobile clients.

Public Diplomacy Officer, U.S. Embassies in the Netherlands, Turkey, Thailand, Senegal, and Bangladesh | 1985-2005

EDUCATION

M.A. European History, Columbia University, New York, NY | 1985
B.A. summa cum laude History and French Literature, Yale University, New Haven, CT | 1982
Executive Leadership, Certificate, Darden School of Business, University of Virginia, Charlottesville, VA | 2014

ADDITIONAL SERVICE + INFORMATION

American Foreign Service Association, Vice-President
Fulbright Scholarship Boards (Turkey and The Netherlands), Board Member Gibson Island Corporation and Club Boards, Joint Member

Taiwan Expedition Opportunity:
Please read the message below from David Skidmore with a terrific opportunity! For more information please see the links provided.
Greetings! I would like to share with you an exciting opportunity. My wife, Charlene, and I will be participating in a study seminar in Taiwan January 7-20, 2024 coordinated by the China Language Institute (CLI). Through Drake, I partnered with CLI to lead a study seminar to China for GDMCRD and Ray Society (now renamed OLLI) members back in 2018. This time around, I will not be leading the seminar and Drake will not be sponsoring, but CLI will be providing the same excellent programming with well-qualified and English-fluent local guides. The Taiwan trip is aimed at all ages and does not involve language training. Rather, the focus is on Taiwan's unique mix of a world-class urban setting (Taipei), scenes of natural beauty, connections to traditional Chinese culture and glimpses of Taiwan's indigenous heritage. It will be a memorable experience and we hope that some of you might join us!
Here is a program snapshot: https://studycli.org/taiwan-expedition-2024
And the program itinerary is here: https://studycli.org/wp-content/uploads/2023/06/cli-taiwan-expedition-january-2024.pdf
For more information, you can contact CLI Program Director Anias Stambolis-D'Agostino at anias@studycli.org
Past Speakers:
Meetings: High Quality Personal Experience
For the 2023-2024 season our meetings will be held at Wakonda Club in Des Moines. We meet each month from September through May of the following year. Please email events@gdmcfr.org for more information.
Because we limit the size of the membership and the size of the venue, we provide a unique intimate format for our members…giving the opportunity to meet the speaker, engage in discussion, and gain additional knowledge and information.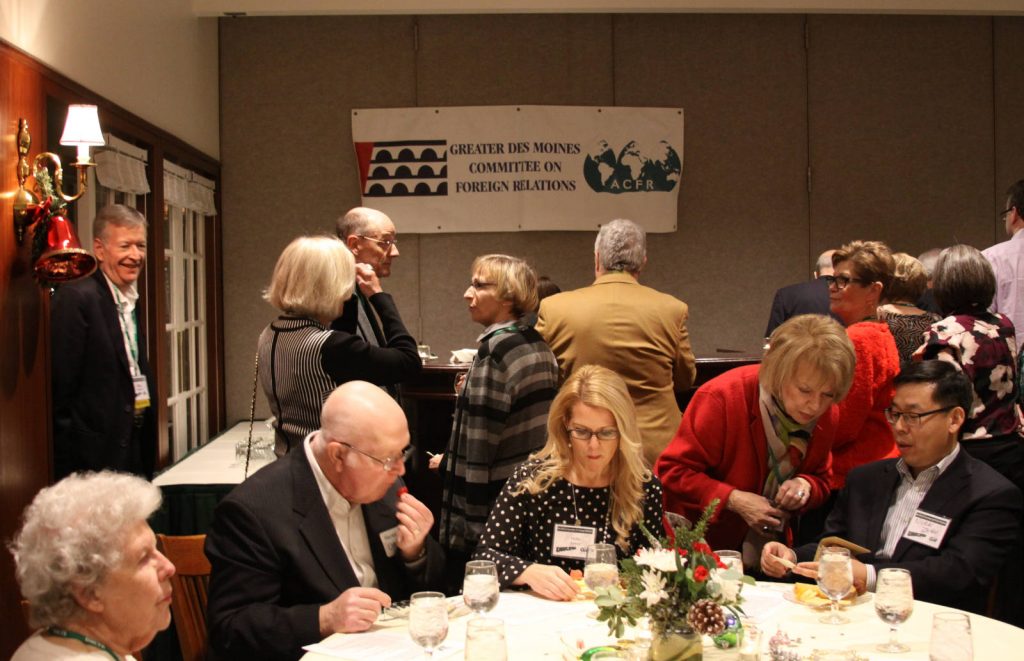 Agenda & Venue
Our meetings are currently being held at Wakonda Club, 3915 Fleur Dr, Des Moines, IA 50321
The typical agenda includes:
5:30PM – Reception and Happy Hour with the speaker
6:00PM – Speaker's presentation and Q&A
7:00PM Wrap up and closing comments